Edinburgh Fringe Festival - LSU Theatre - Summer 2012
Artistically, the lighting for Dante sought to contrast the rather mundane lighting of the "real world" with the saturate, rich and high-contrast lighting of the levels of hell Dante traverses. Within the levels of hell, it was important that each new location have a distinctive look that separated it from the other levels.
This artistic vision for the production also had to be reconciled with some very real practical constraints. As a world premier of an original script, the text, blocking, and aerial choreography was evolving throughout the rehearsal and technical rehearsal process. This was further challenged by the realities of producing a show as part of the world famous Edinburgh Fringe Festival.
Venues utilized for the fringe festival frequently host multiple overlapping productions with forty-five minutes or less of changeover between productions. Consequently, productions must make use of a Rep Plot with limited specials.
Furthermore, due to the high volume of productions hosted by venues for the festival, technical rehearsals are very limited. Our production would be scheduled for a total four hours prior to our first audience.
Additionally, the limitations and expense of international travel added to this production's challenges. We were constrained in what we could travel with both in terms of equipment and personnel. As a result I wore additional hats beyond Lighting Designer, taking on the role of Sound and Video Engineer, moving the production's sound and video elements from CDs and PowerPoint to a unified Q-Lab presentation.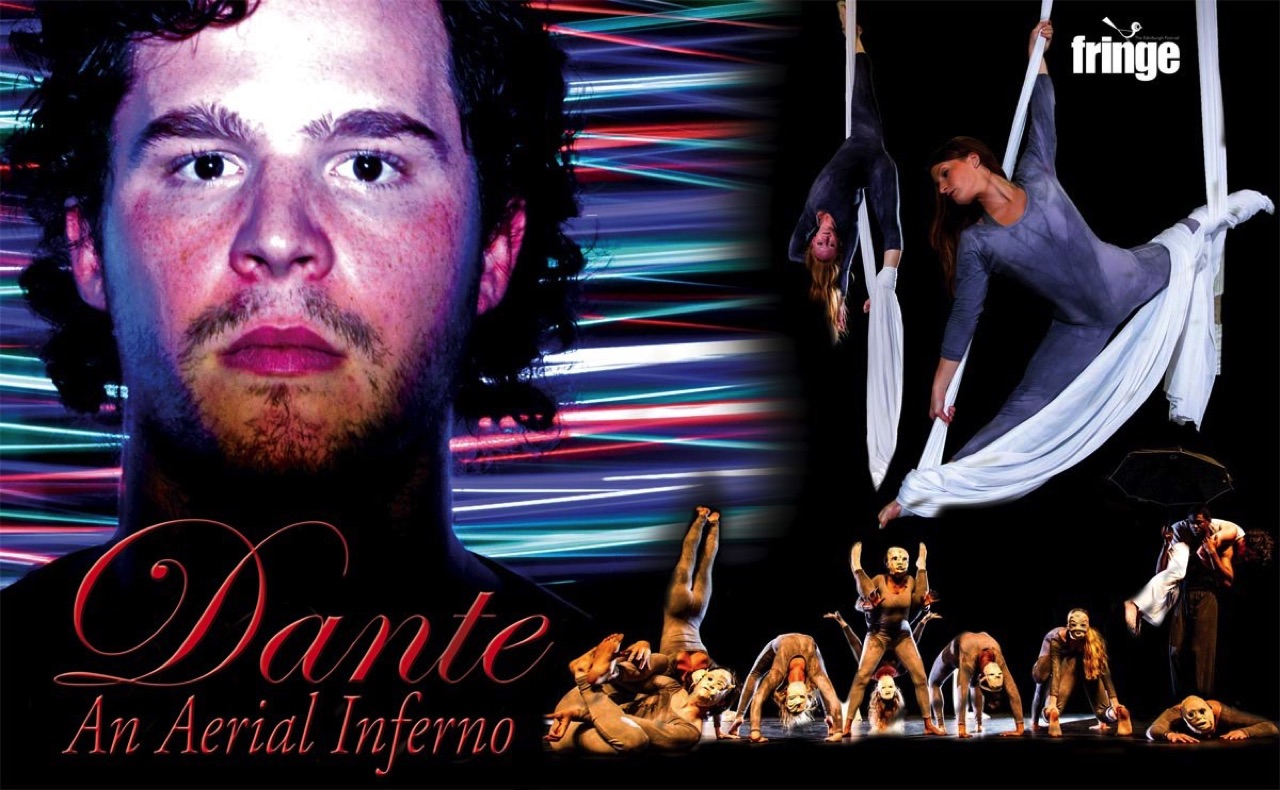 A flier that I created on-site in Edinburgh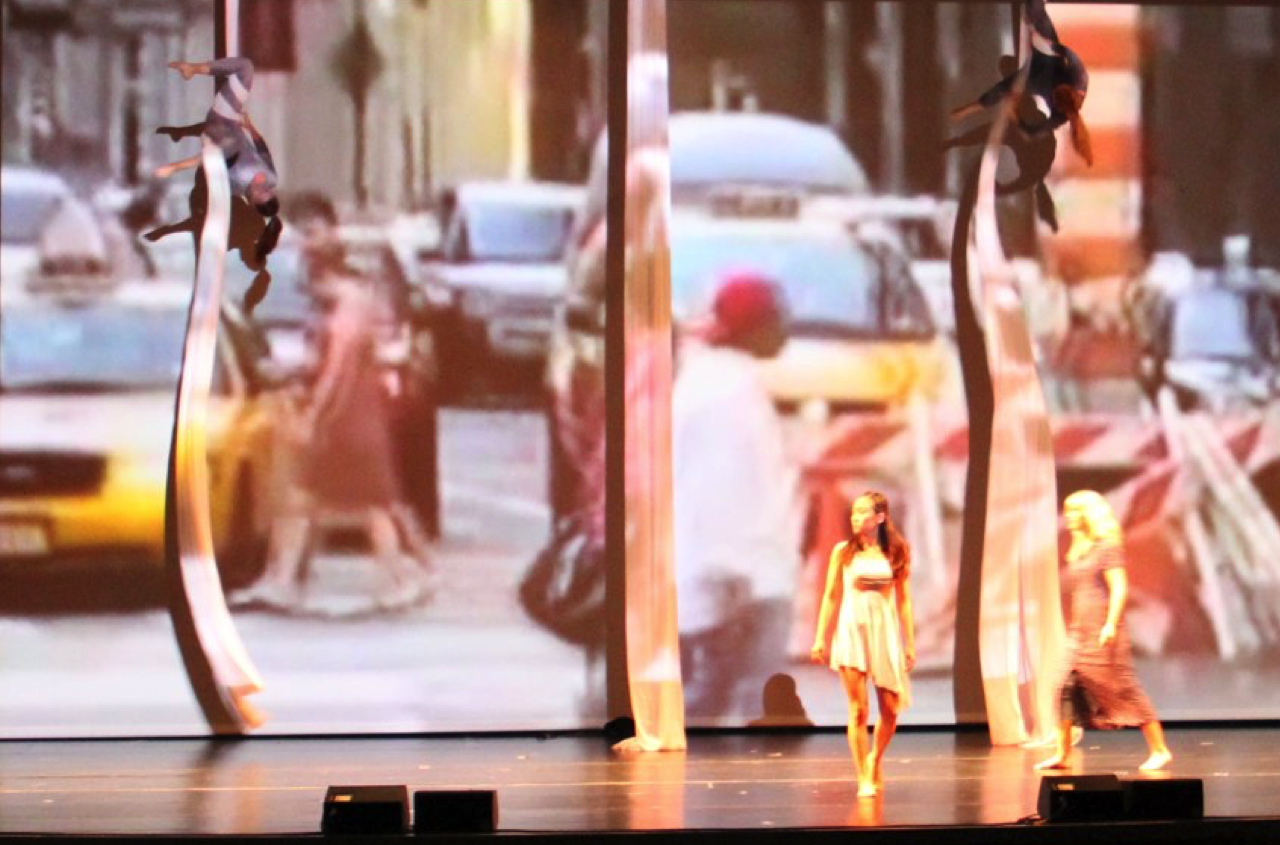 Beatrice on the street in the "real world"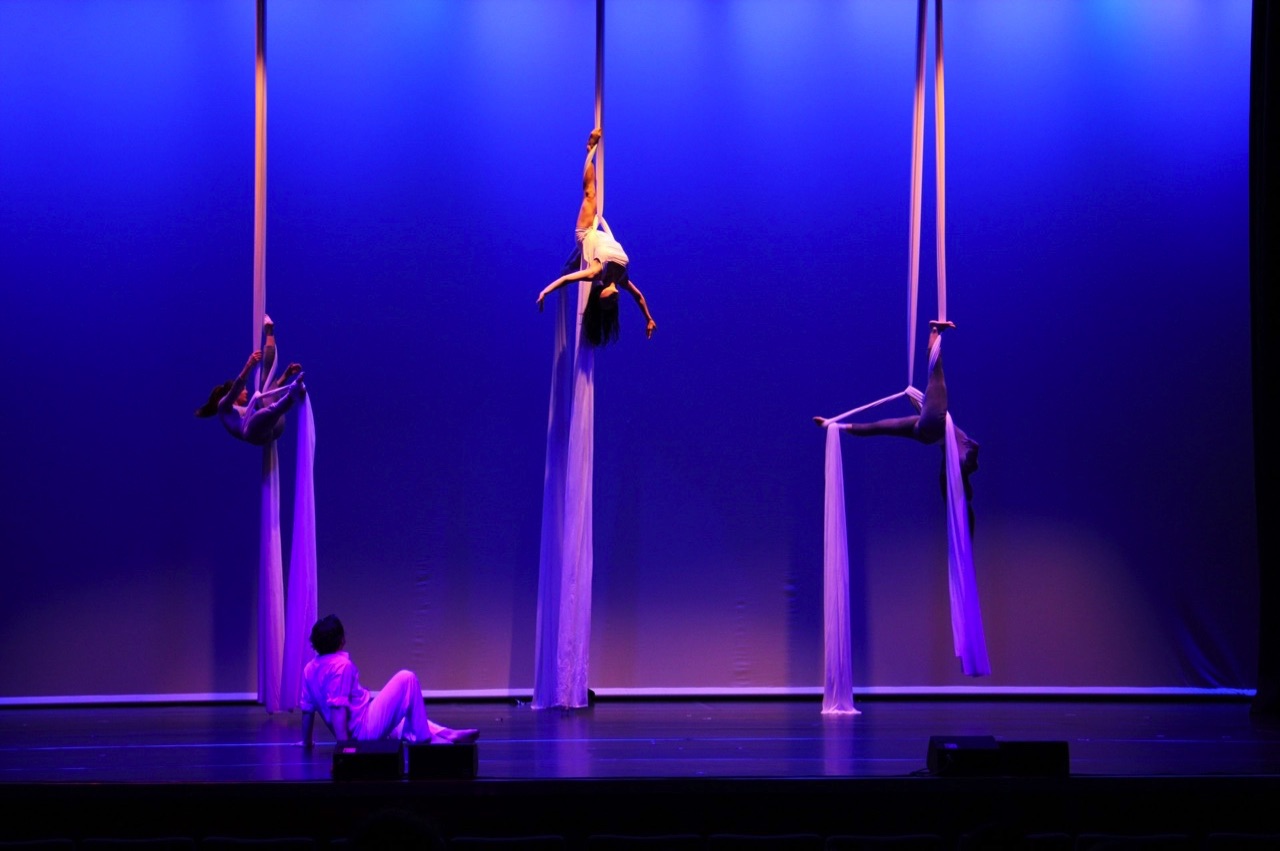 Beatrice's ascent as Dante mourns.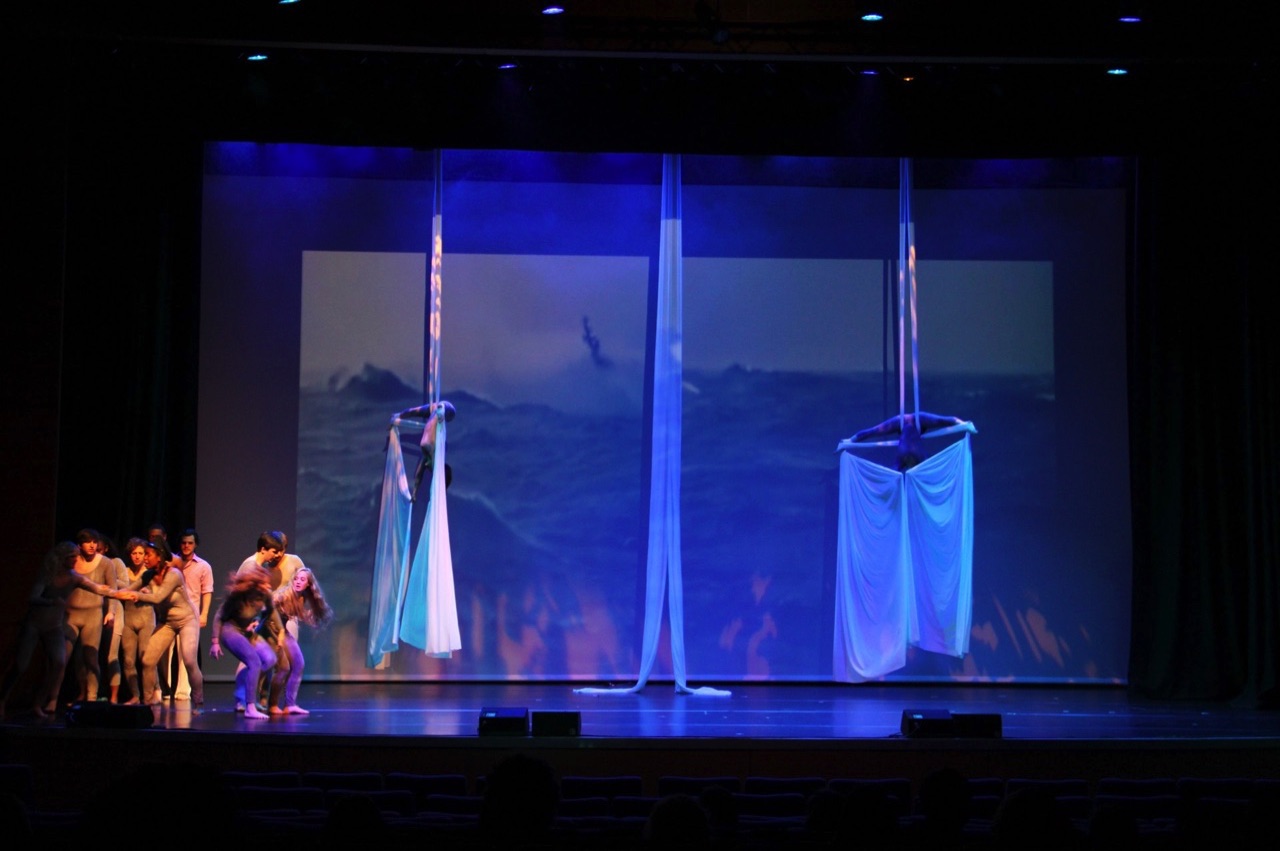 Dante departing on the Ship of Anarchy
Dante before the Judge in Minos' Courtroom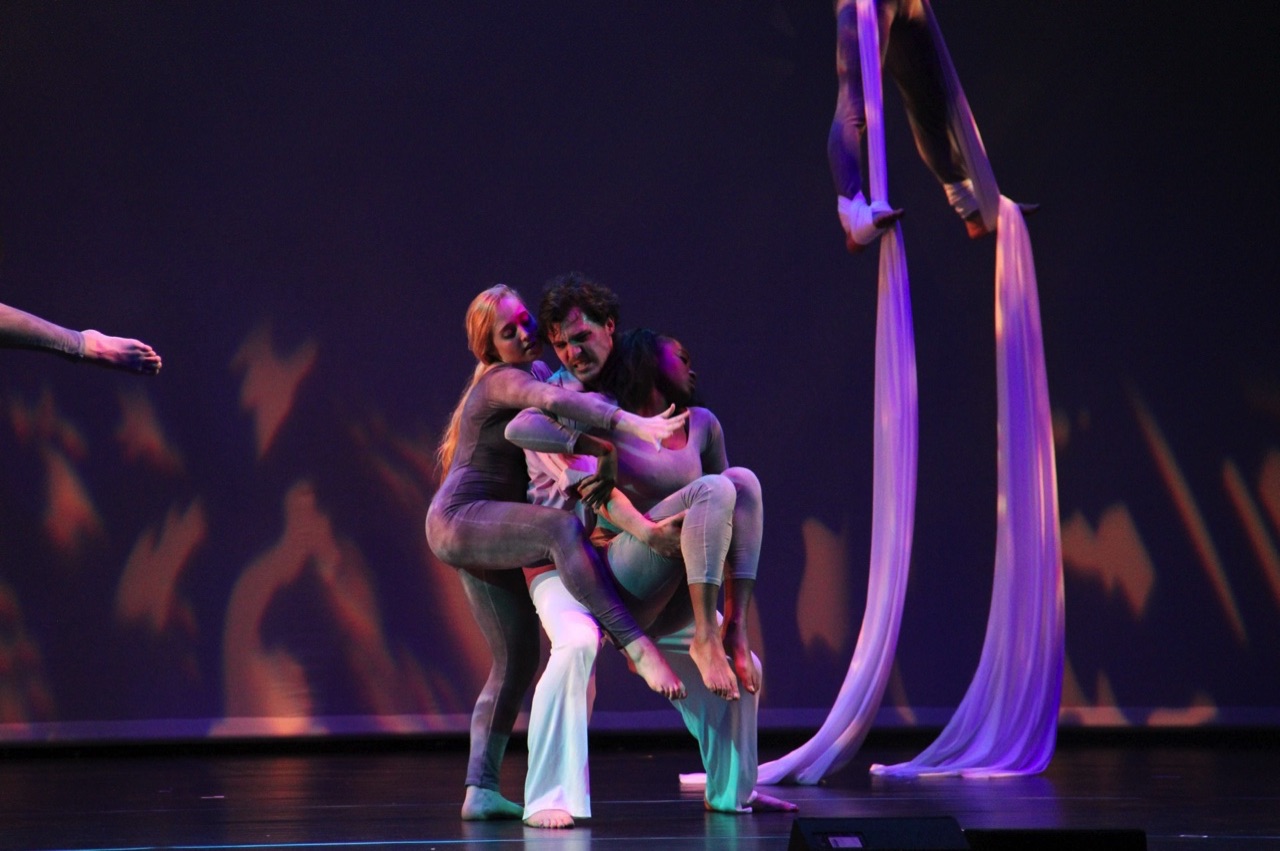 Dante tossed about in the Dark Air/Furious Winds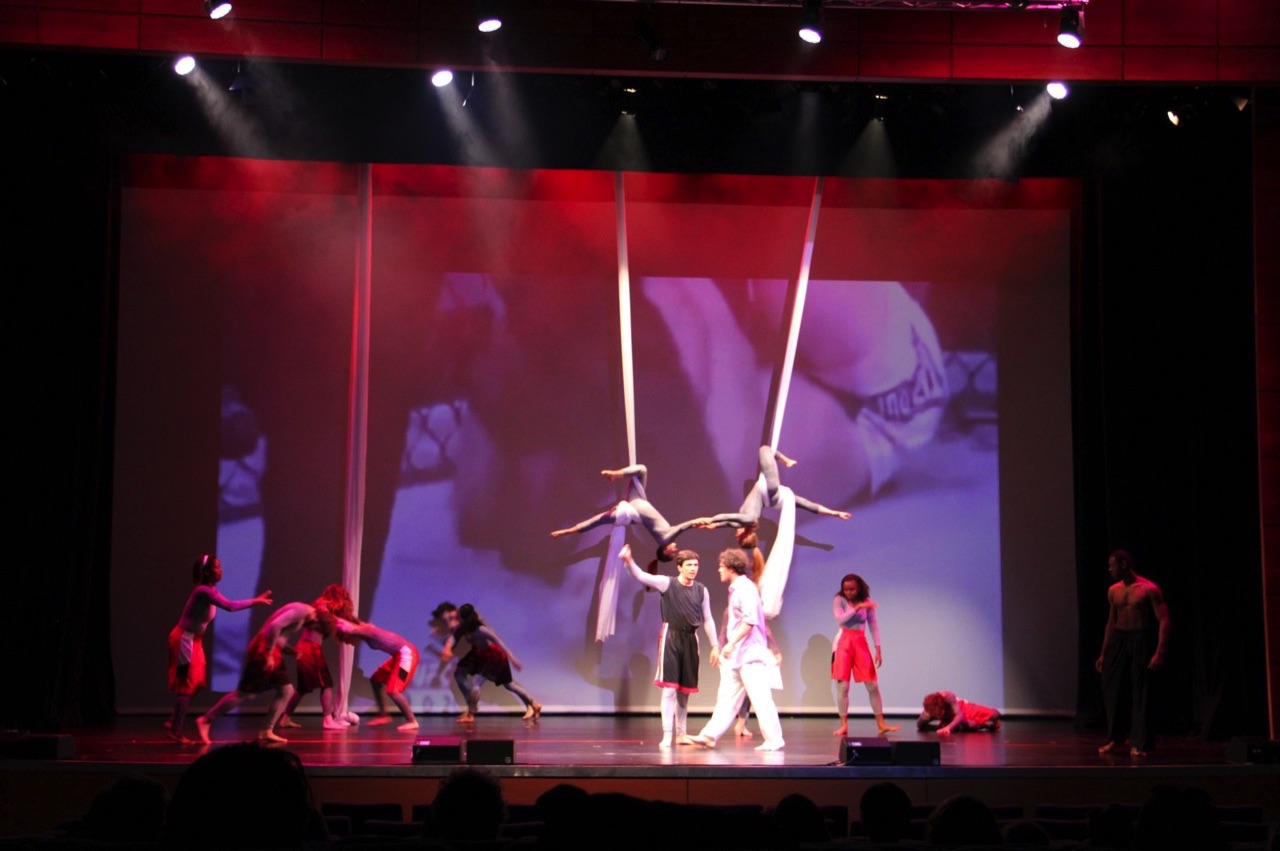 Dante forced to fight in the "Boxing Ring"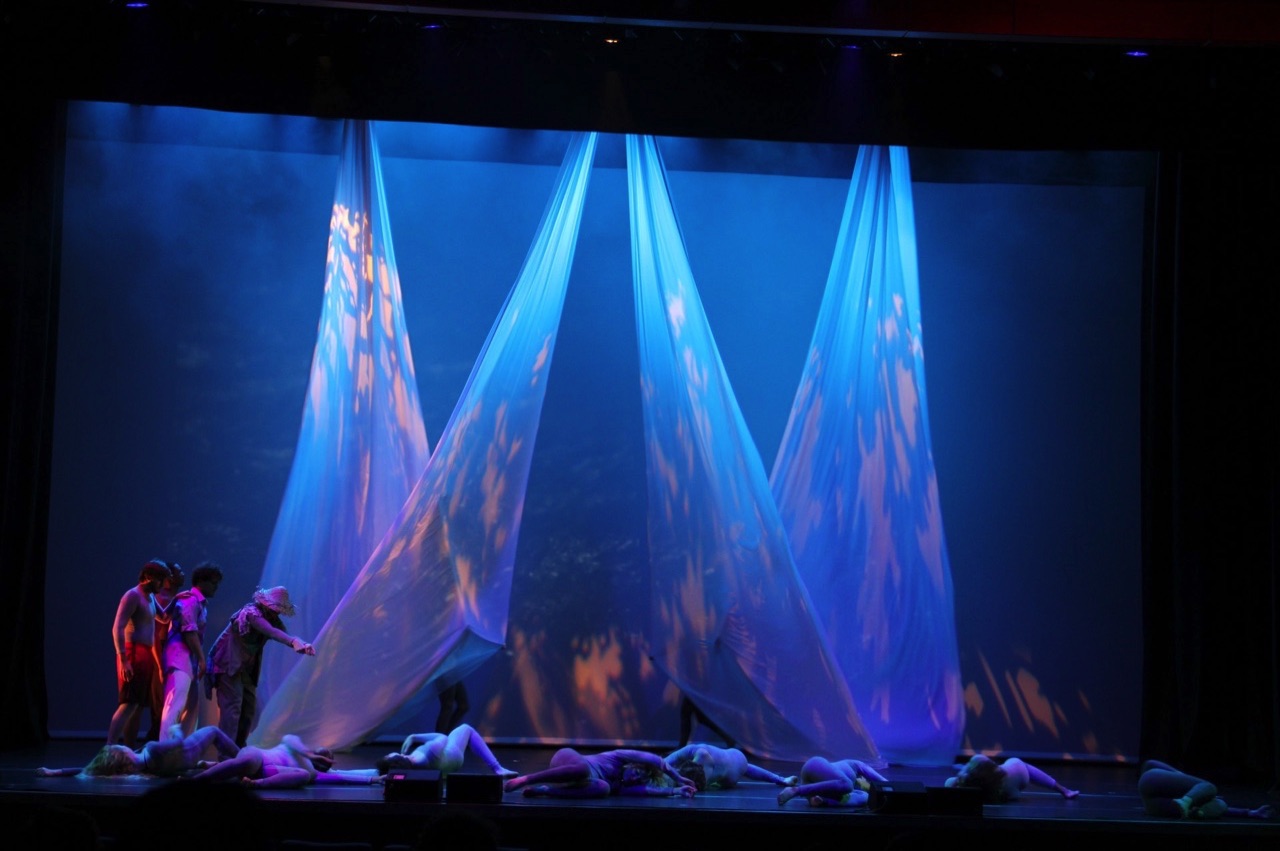 Dante rides with the Boatman across the river Styx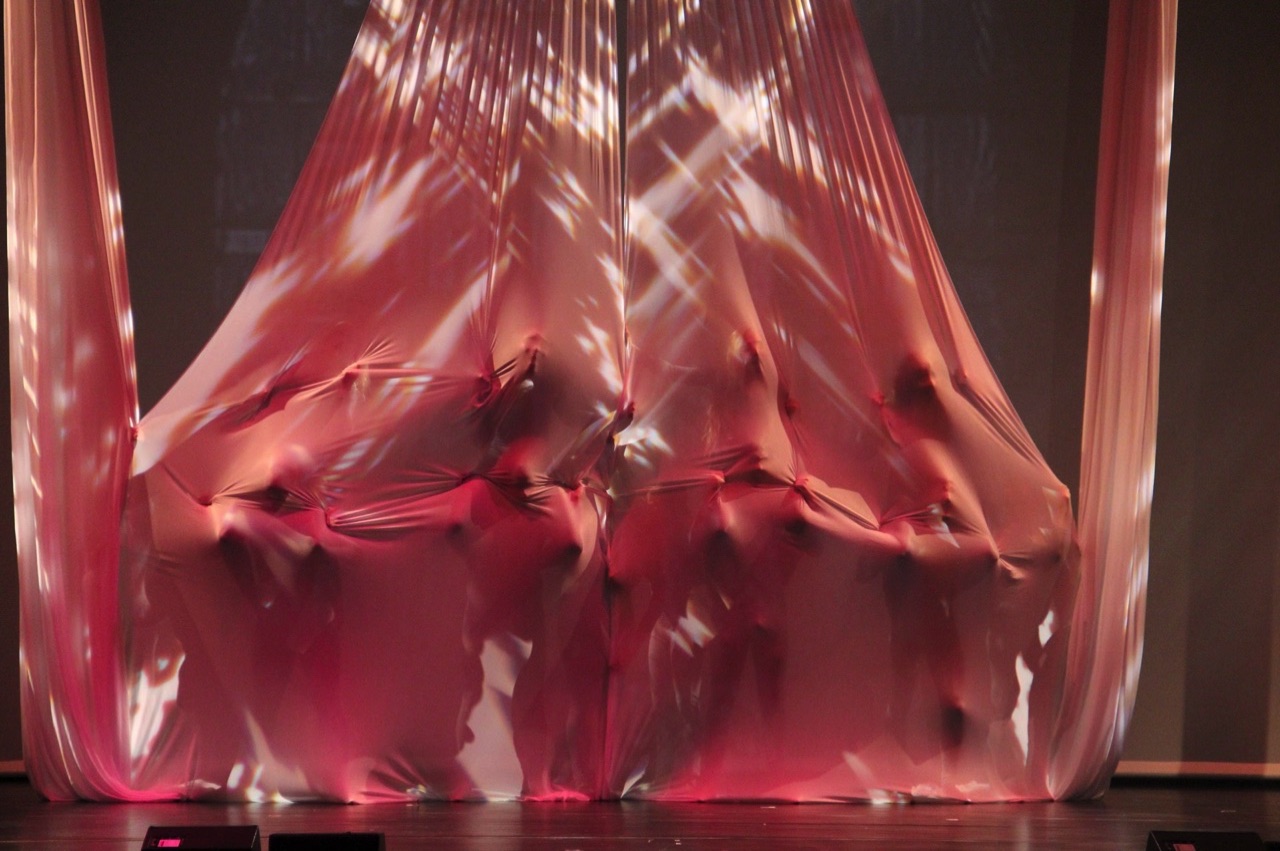 The souls trapped in the City of Dis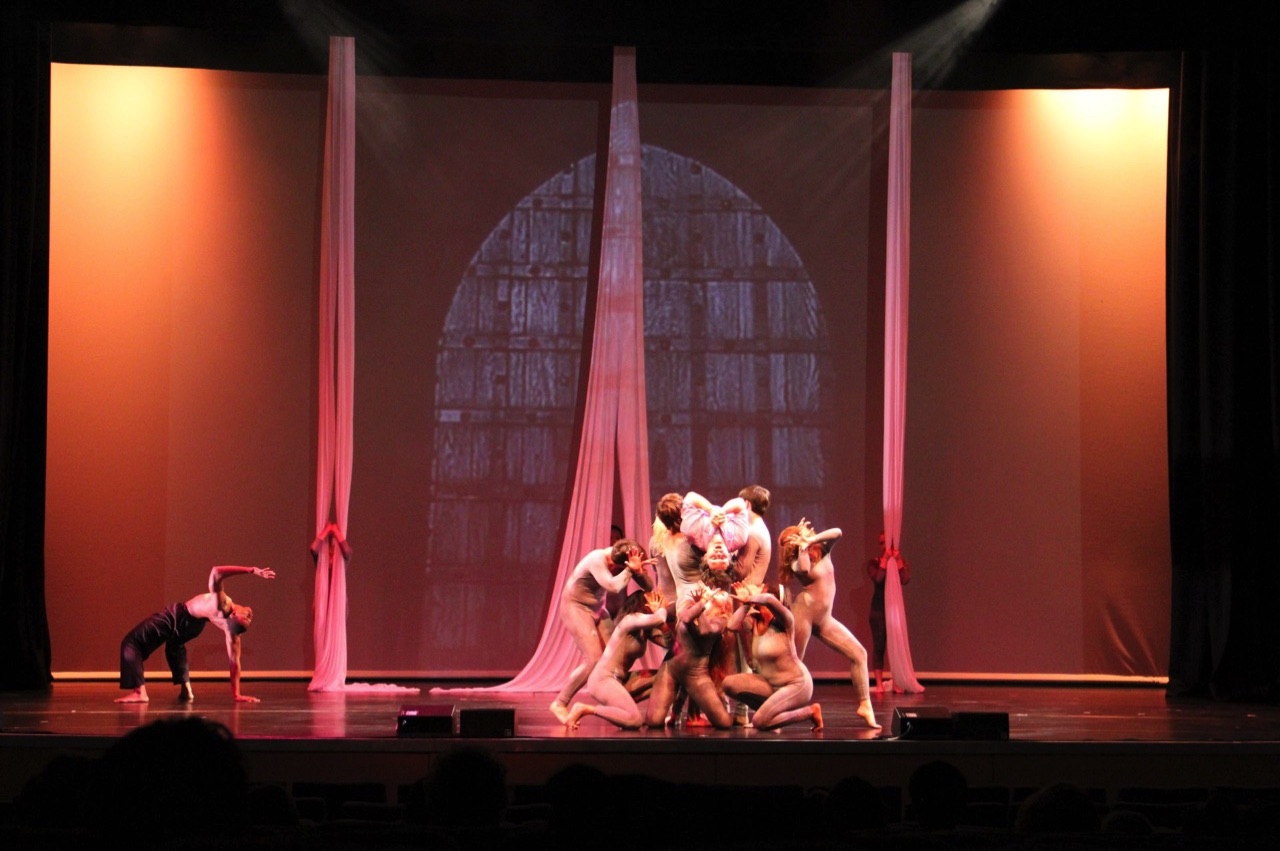 Dante is blocked from departure by the souls in the City of Dis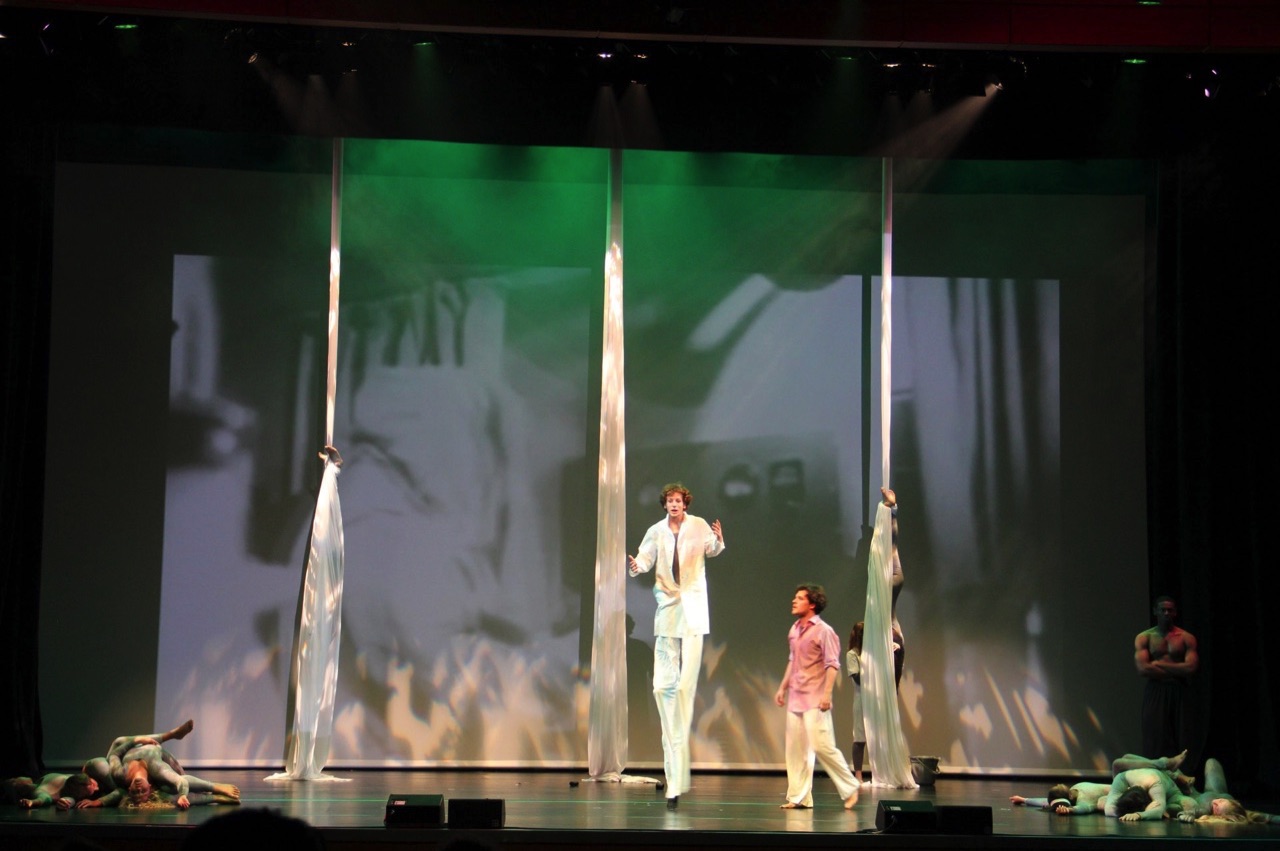 Dante encounters the mad Doctor and Heretics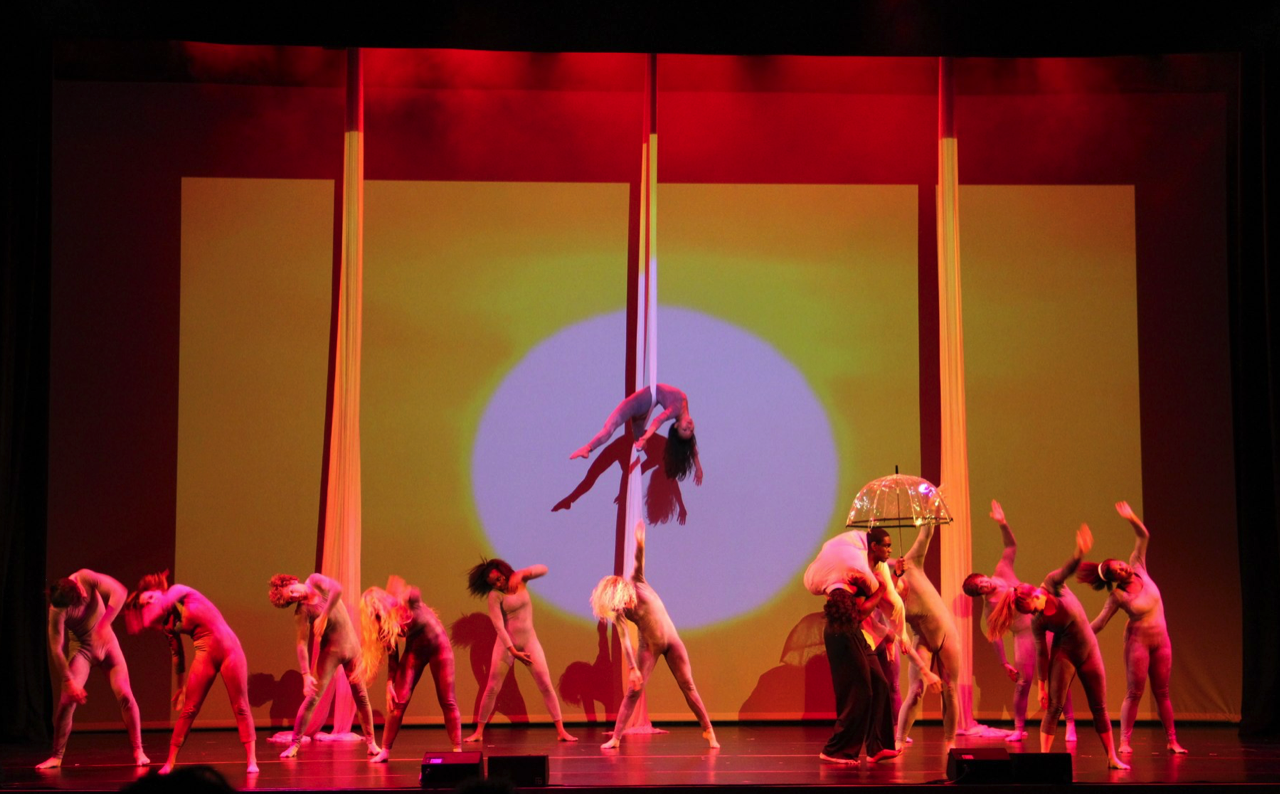 Virgil carries Dante across the Desert of Raining Fire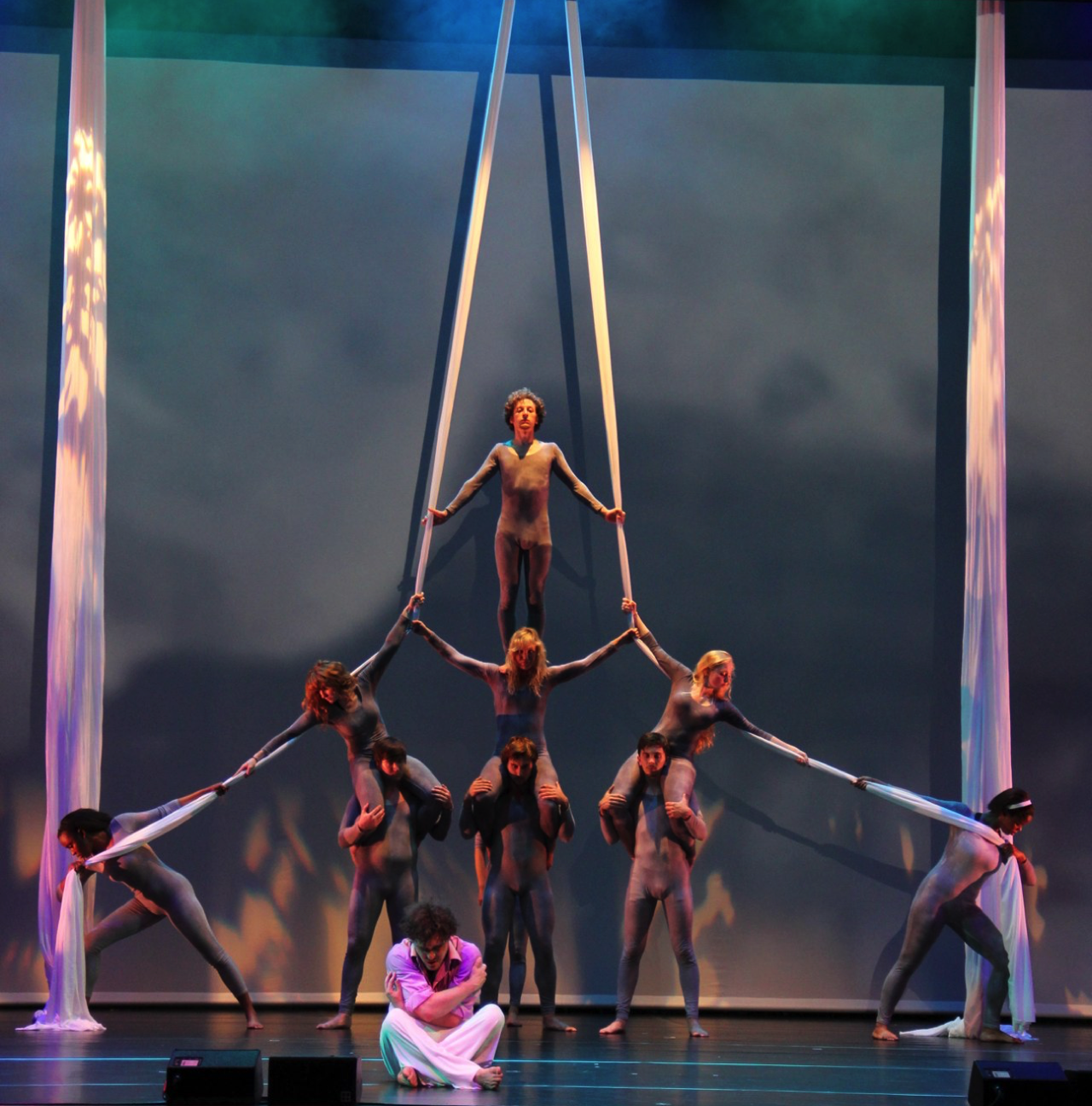 Personal Magic Seet for Venue Rep Plot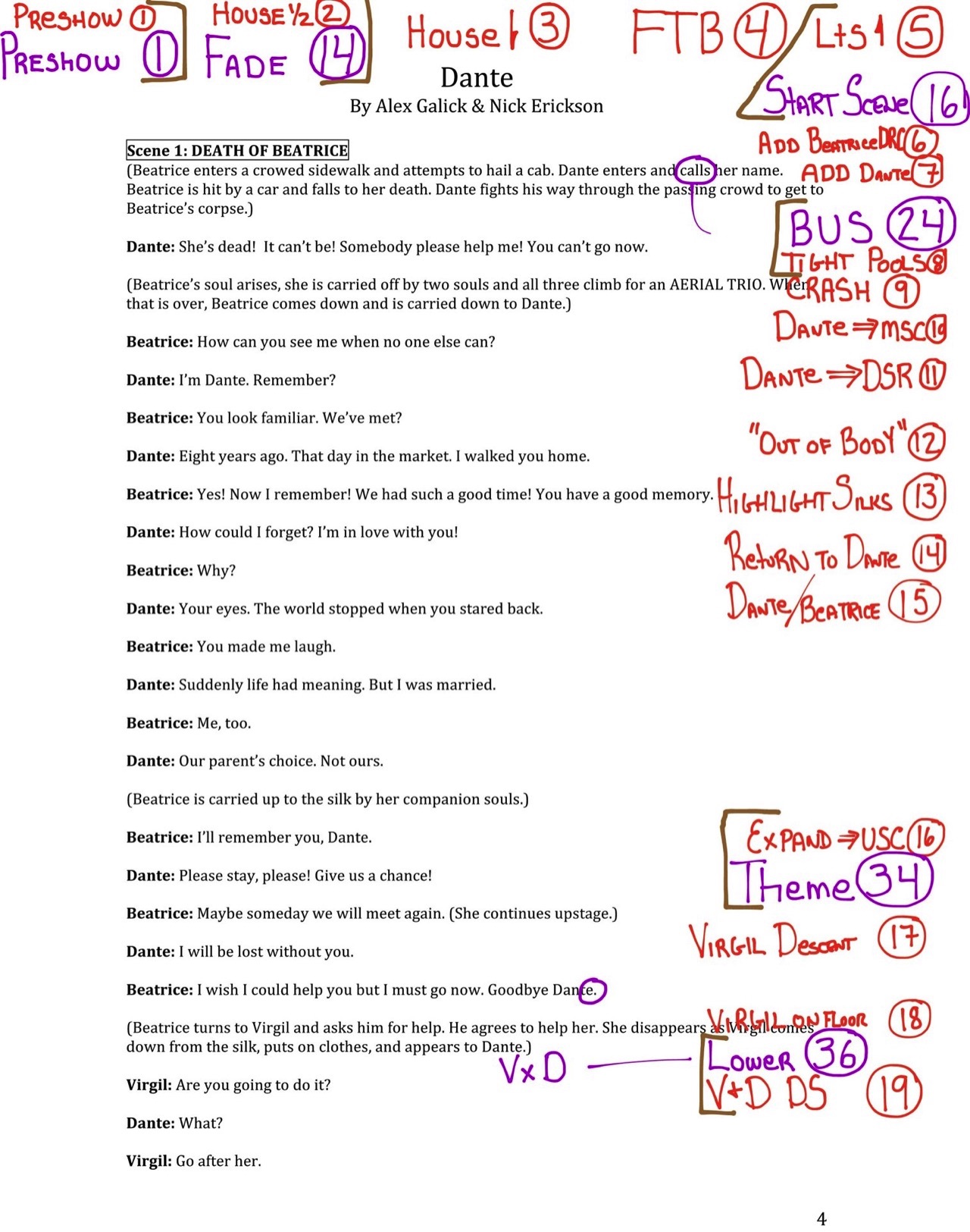 First page of the electronically marked up script. Lighting cues are noted in red, Sound and Video cues are noted in purple.