Swine Palace - Spring 2010
The lighting design for A Doll's House sought to contrast the warm, safe, cozy environment of Nora's home with the harsh, cold, unforgiving world outside her home – an island of safety and comfort amid a frozen Nordic sea. Rounding out this dynamic is a child-like fantasy of the magic of Christmas and falling snow. At the end of the play when Nora understands the true nature of her environment and her life, this overall dynamic is reversed: warmth and hope are found outside the house in the dawning day, and the inside of the house takes on a cold and harsh feeling.
This production was staged in an arena setting with narrow scrim panels flanking each of the doorways. Great care was taken to ensure that none of the acting light fell on the panels causing them to opaque and block the audience's view.
The design for this production was achieved by carefully controlling the color inside the house vs. outside the house while also carefully threading the light around the scrim panels. The island quality of the house was at times further enhanced by lighting underneath the first step up into the house halls giving the house a sense of floating. Fine pin-prick gobos were used throughout the space including on the audience to indicate the expansiveness of the harsh environment. The magical quality was accentuated by the slow gentle shifting of these gobos in a snow-globe effect.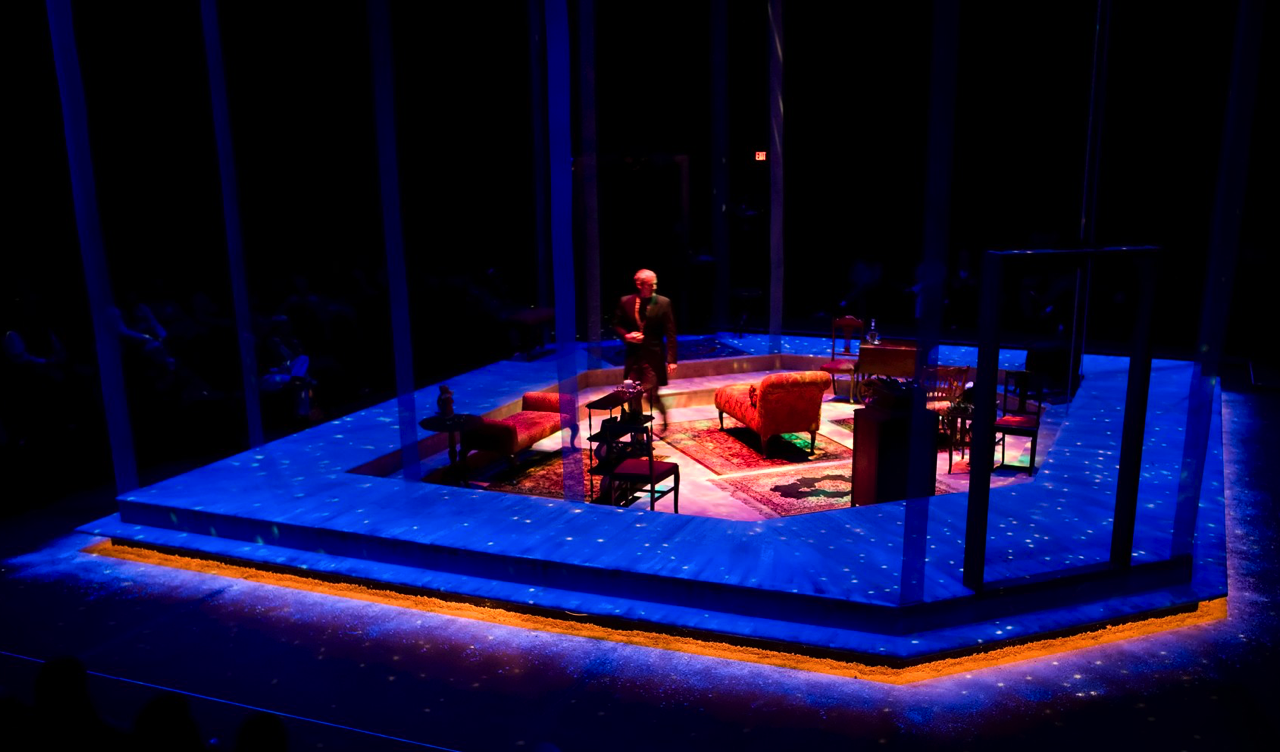 A Preshow Tableau Highlighting the House Island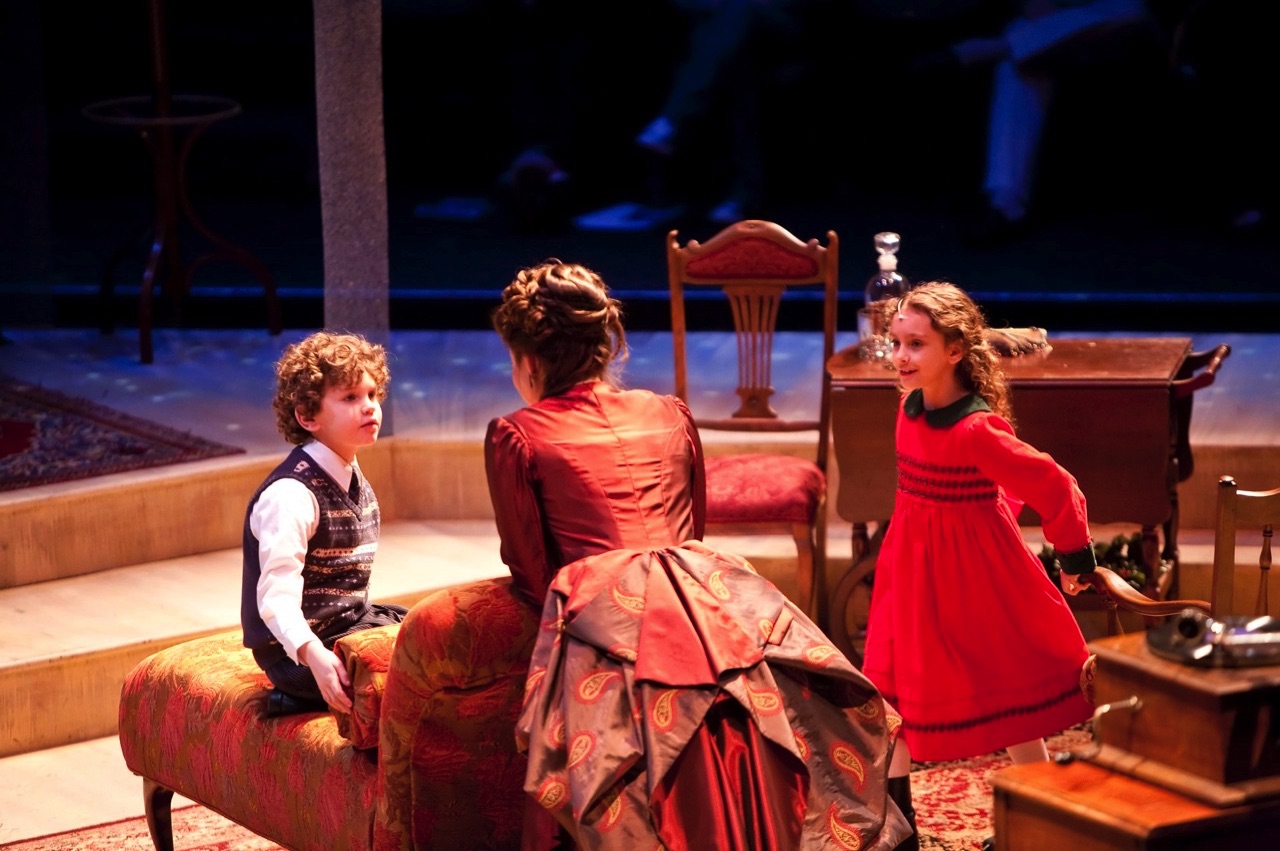 Nora Playing with Her Children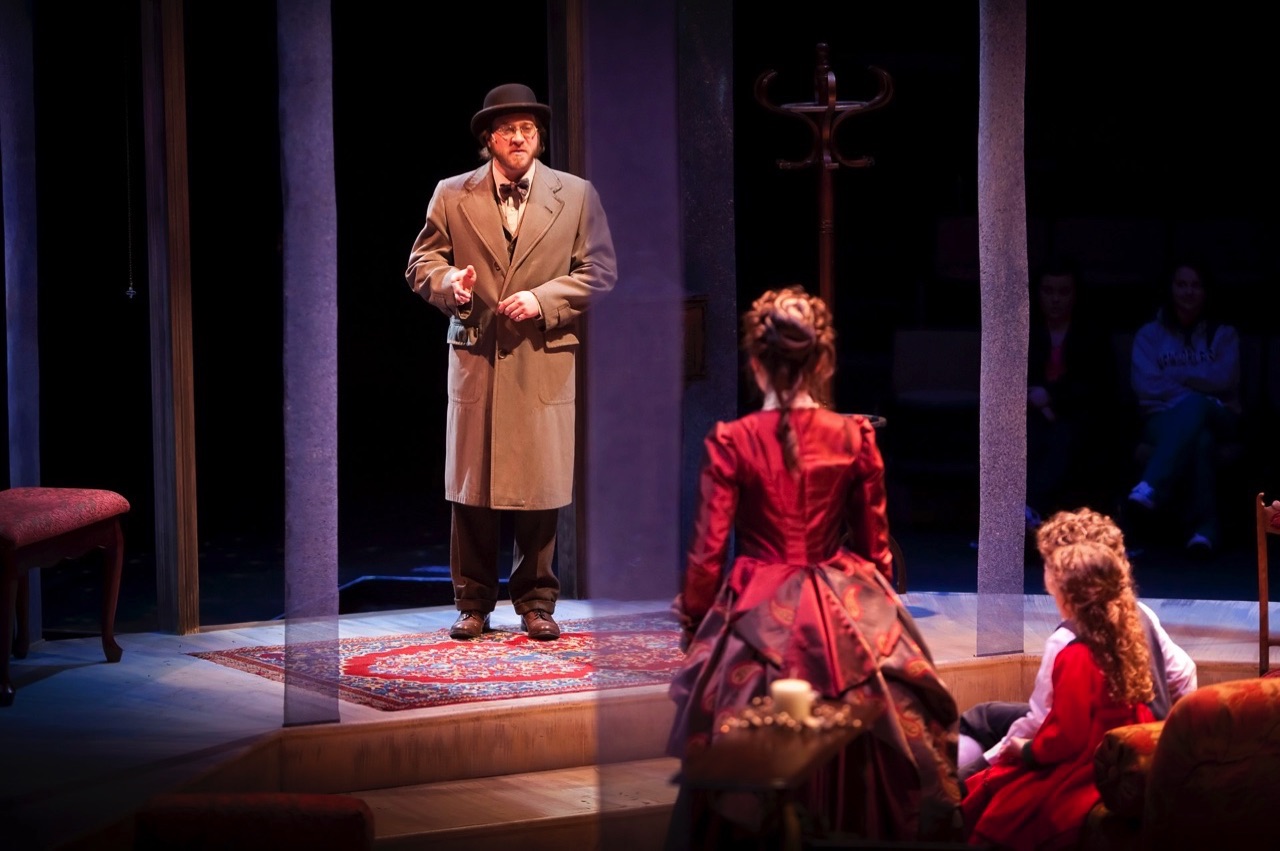 Krogstad Interrupts Nora and the Children, with the Cold Light at his Back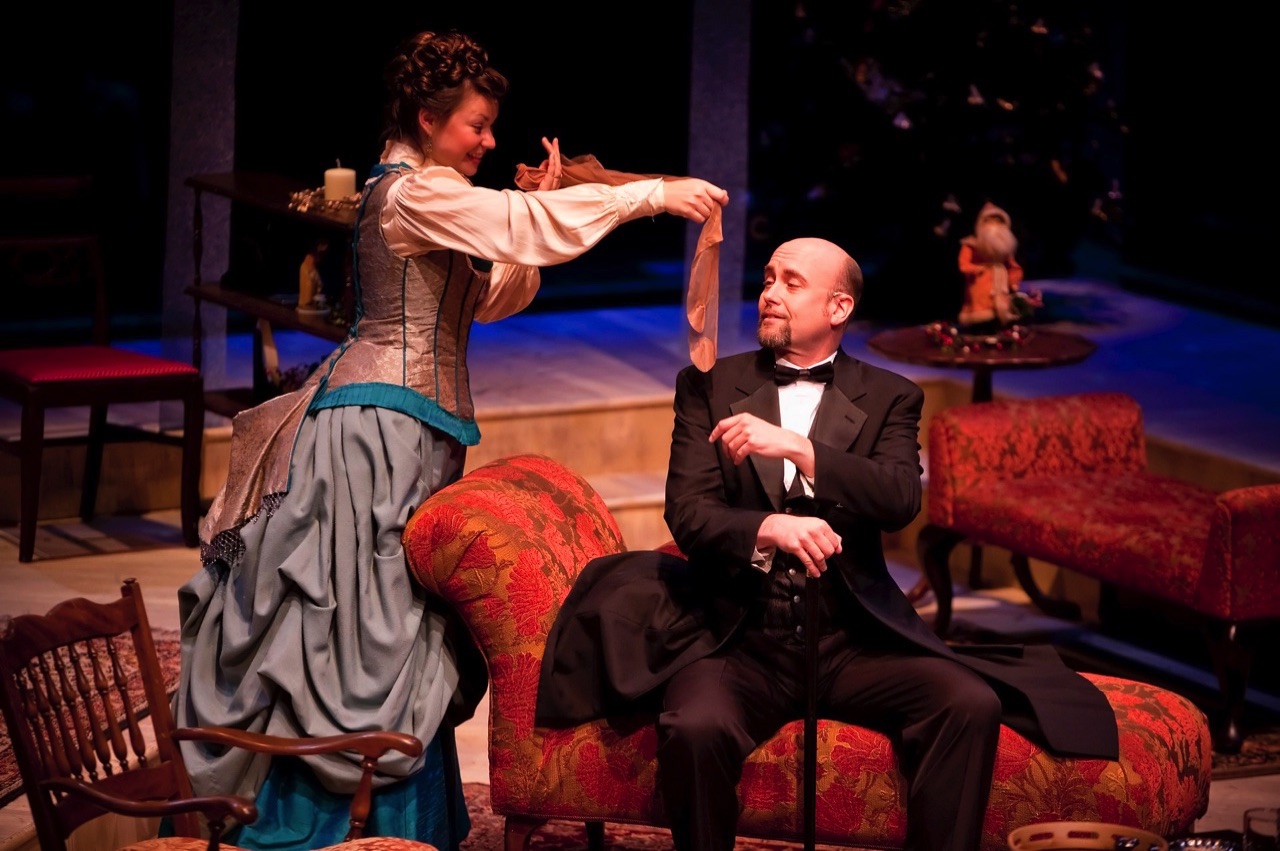 Nora Teases Dr. Rank with One of Her Christmas Gifts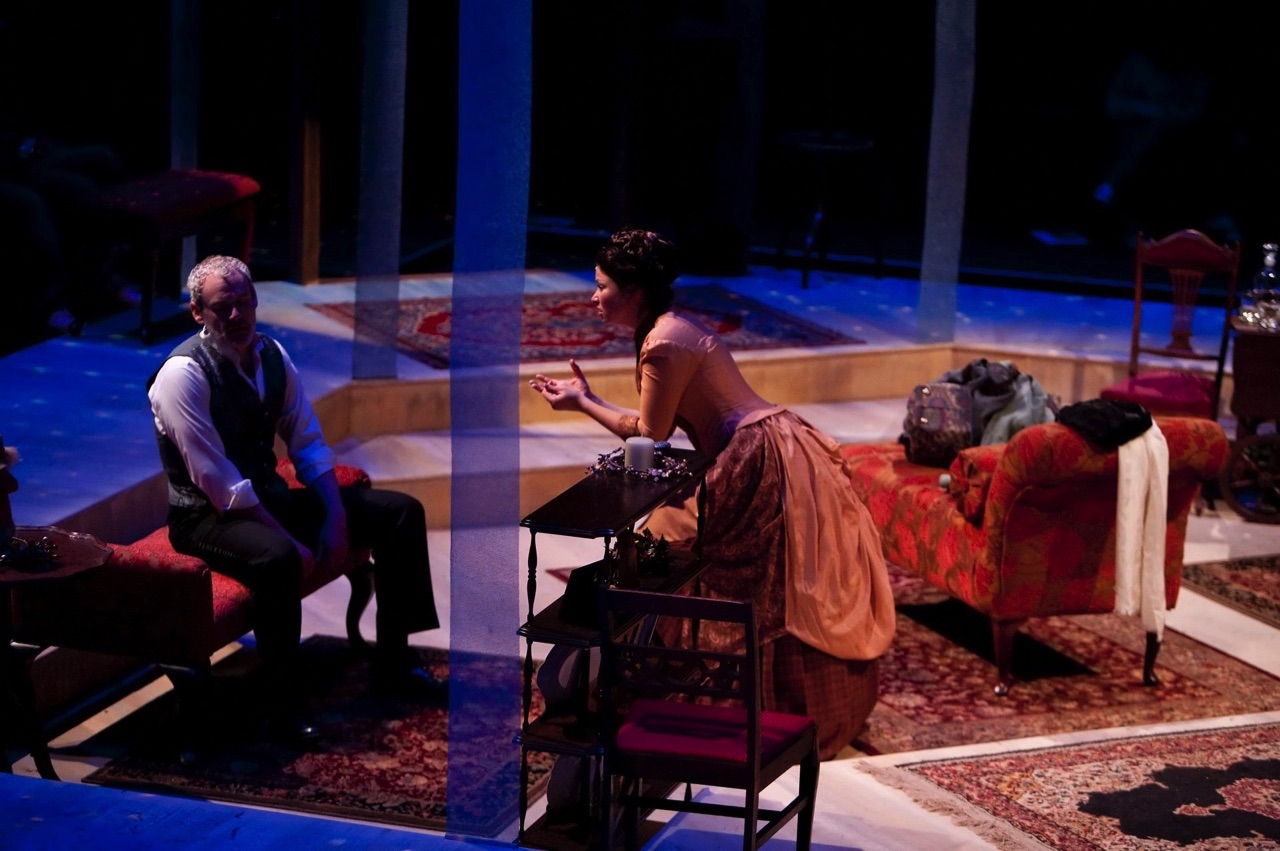 Nora Explains to Her Husband Torvald What She Has Done, and What She is Going to Do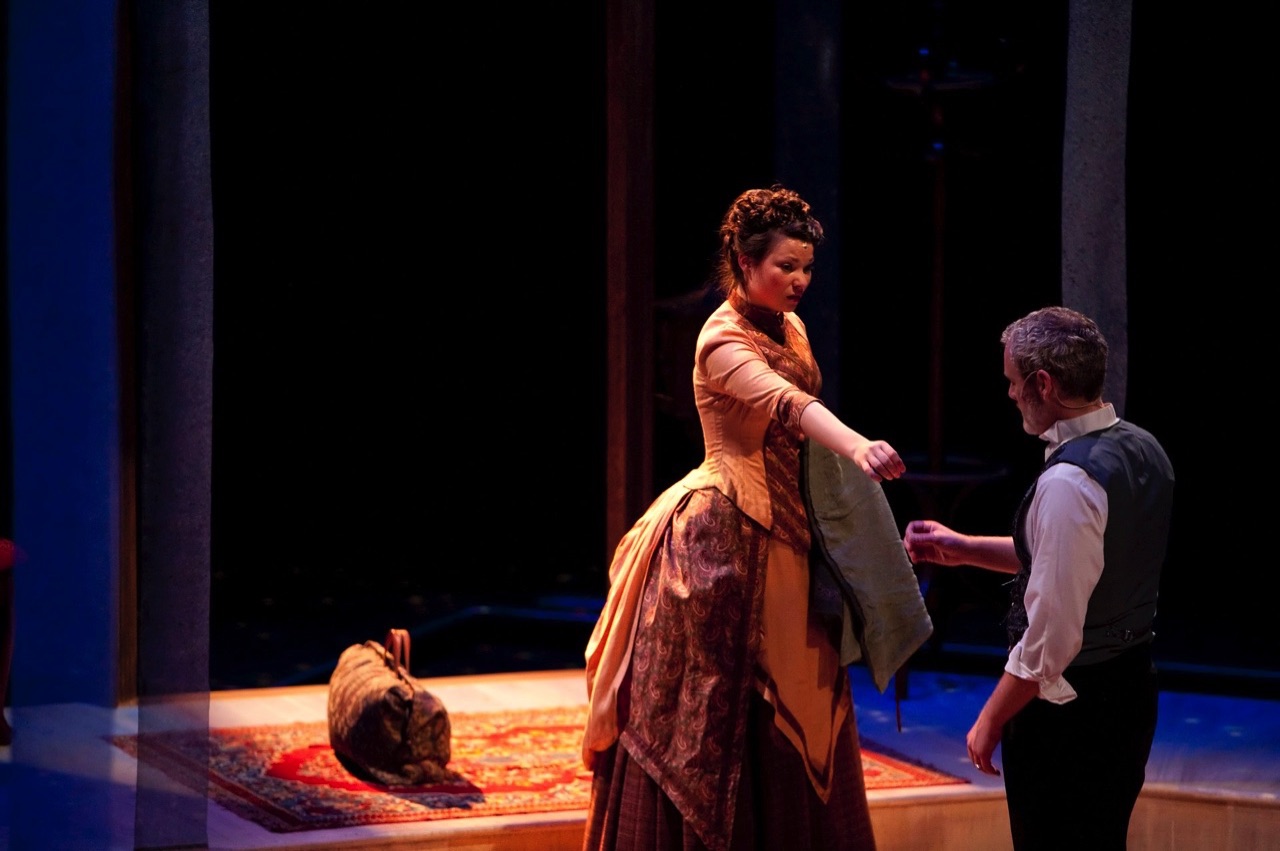 Nora Hands over Her House Key as She Prepares to Leave with the Warm Dawn Light at her Back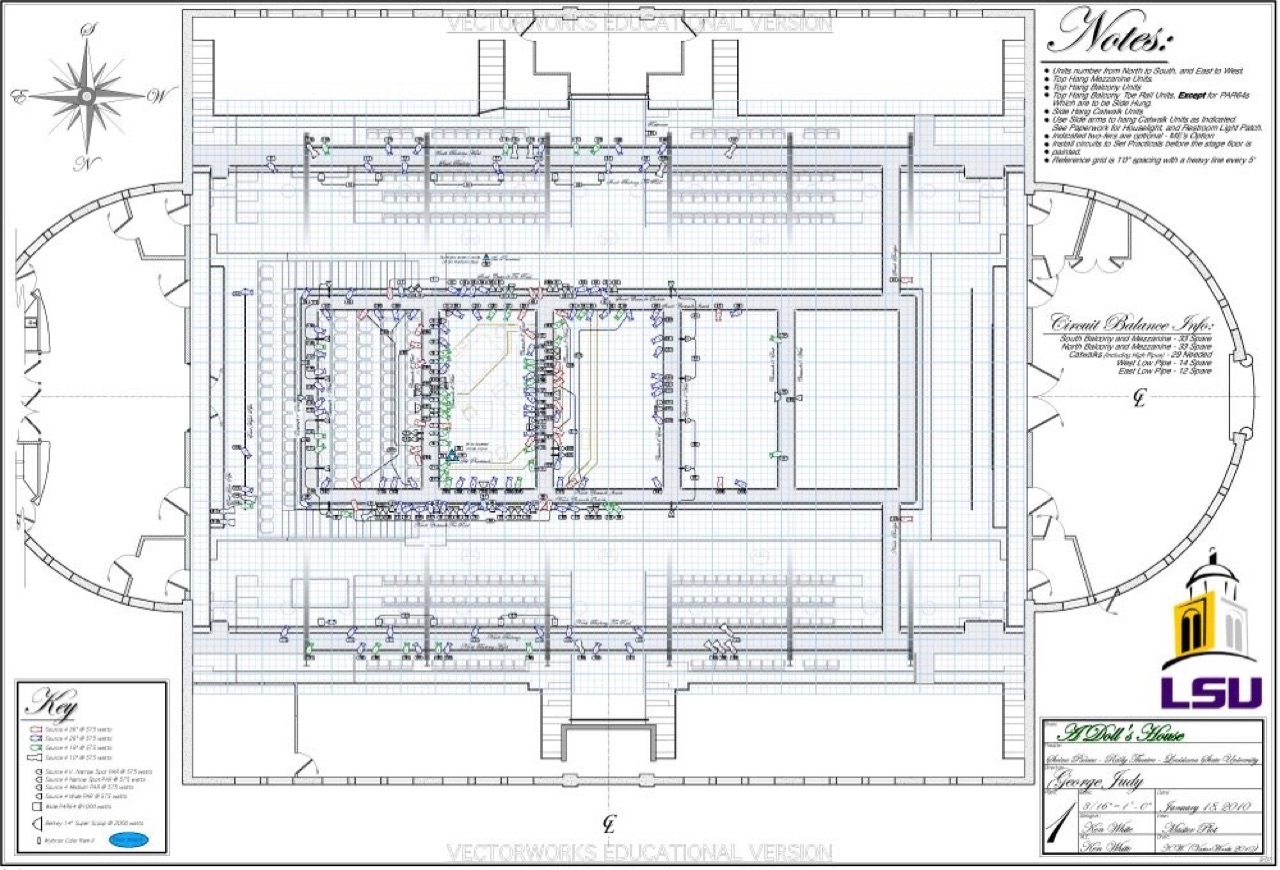 A Doll's House Light Plot at Non-traditional Scale to Show Most of the Building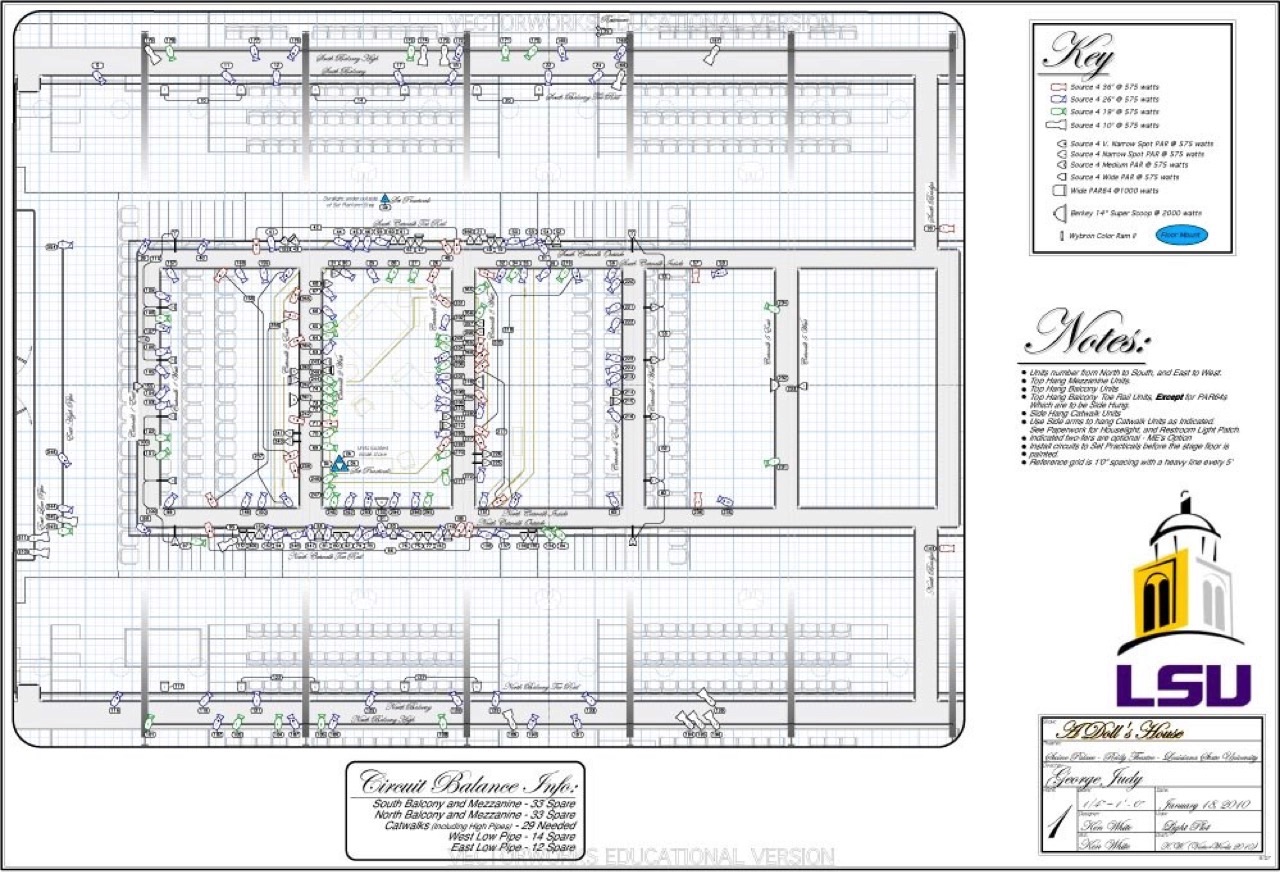 A Doll's House Light Plot at Traditional 1/4" Scale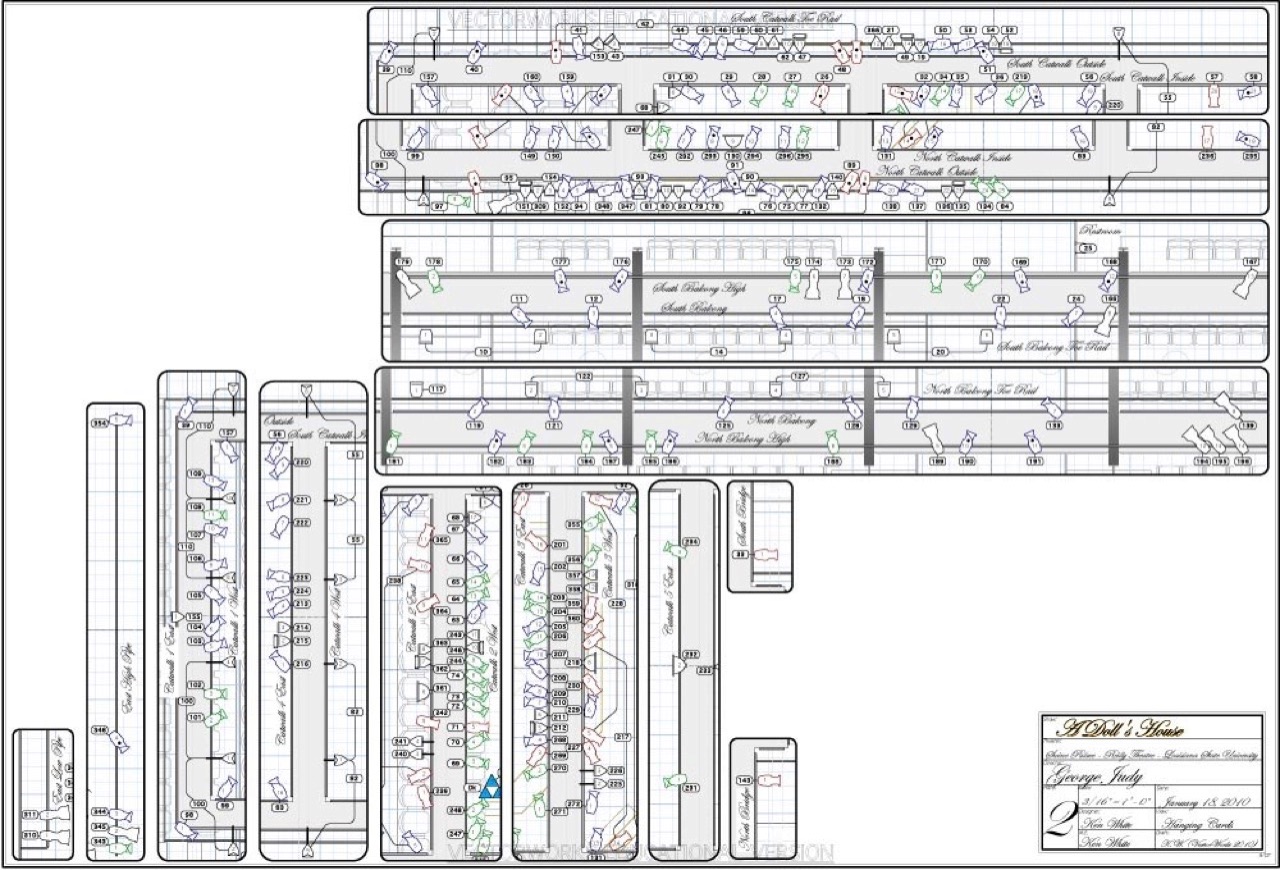 A Doll's House Hanging Cards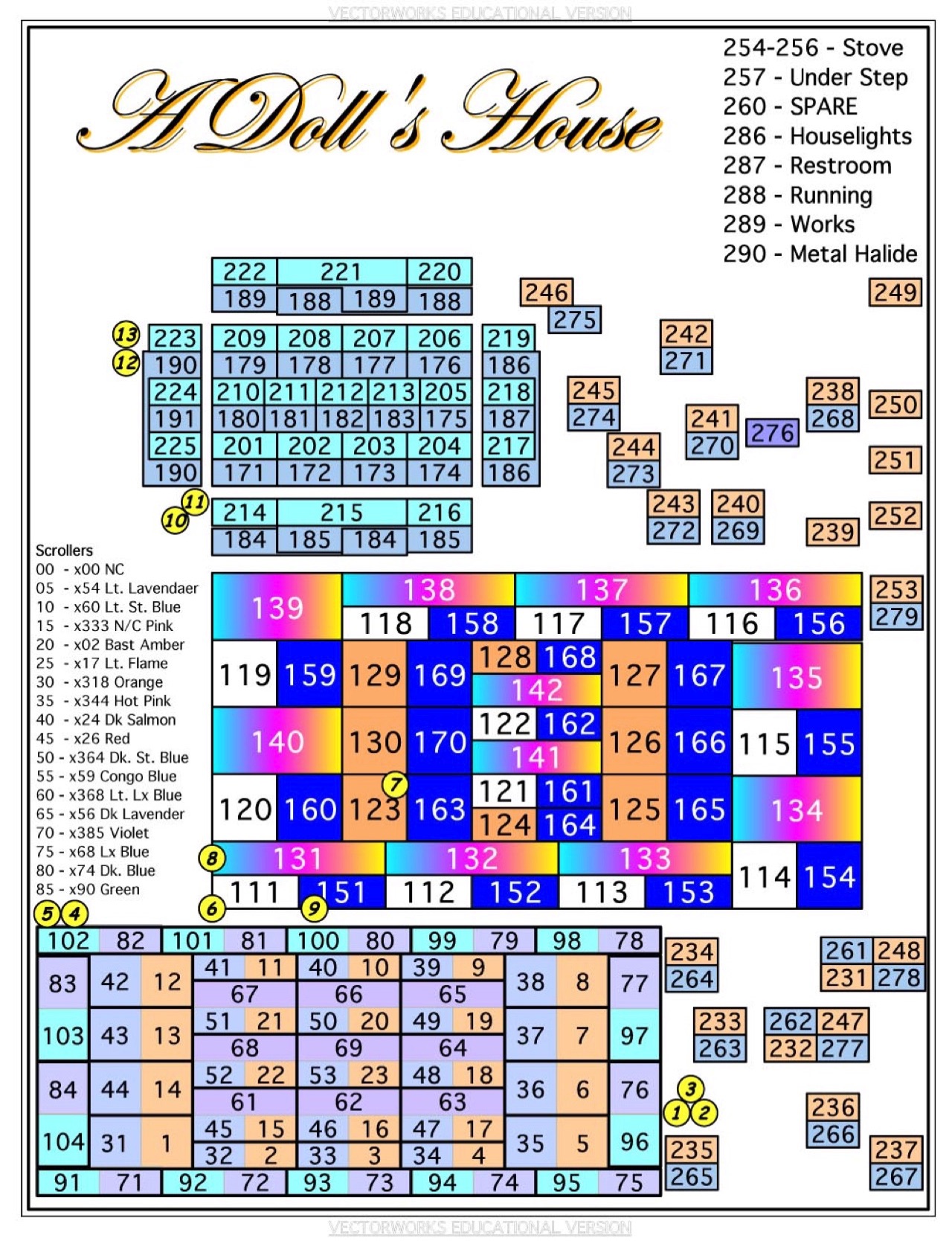 A Doll's House Magic Sheet