The Arkansas Rep - Spring 2007
Hidden behind an easily stereotyped story of male strippers in working class America is a truly tender story of love, marriage, and dignity. Yet the play tells this tender story with a playful, raucous and at times irreverent voice. The signature moment at the end of the show, when the husbands and boyfriends of the show completely strip revealing the "Full Monty," is entirely dependent upon lighting to keep the show in good taste - blinding the audience at the key moment. The key to the play is to tease the audience, to curl our toes at the very edge without going too far.
One of the challenges of this moment at The Rep is that the sightlines are fairly extreme, both left and right, as well as vertically. Due to budget limitations, the scale and complexity of "The Full Monty" sign was limited, and as a result, the sign could not be counted on exclusively to do its critical job. To solve this challenge, prior to the last scene, the backstage crew sneaks out and places supplemental instrumentation on the floor against the back wall. These instruments, used at the moment of truth, cover the extreme right and left portions of the house as well as the upper balcony.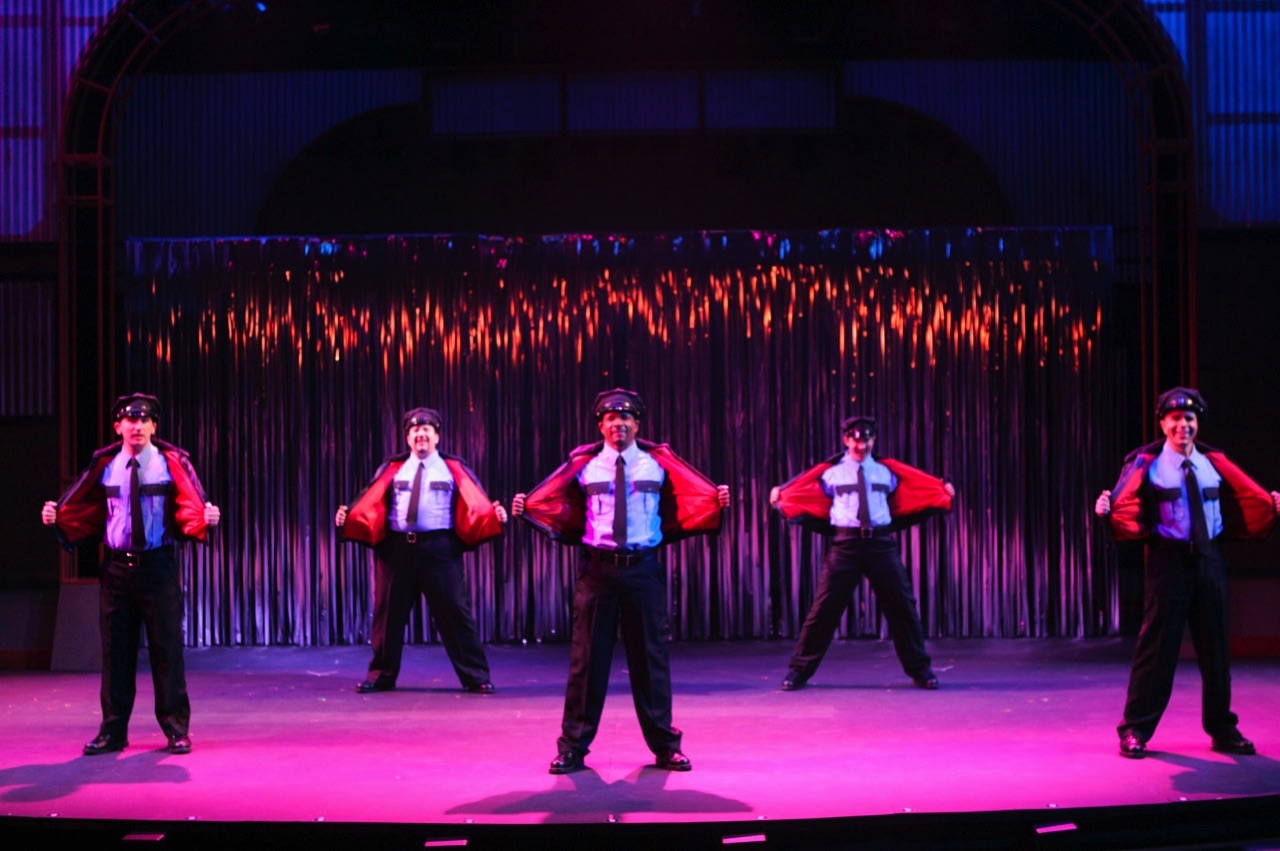 The start of the finalé number with a glimmer curtain in.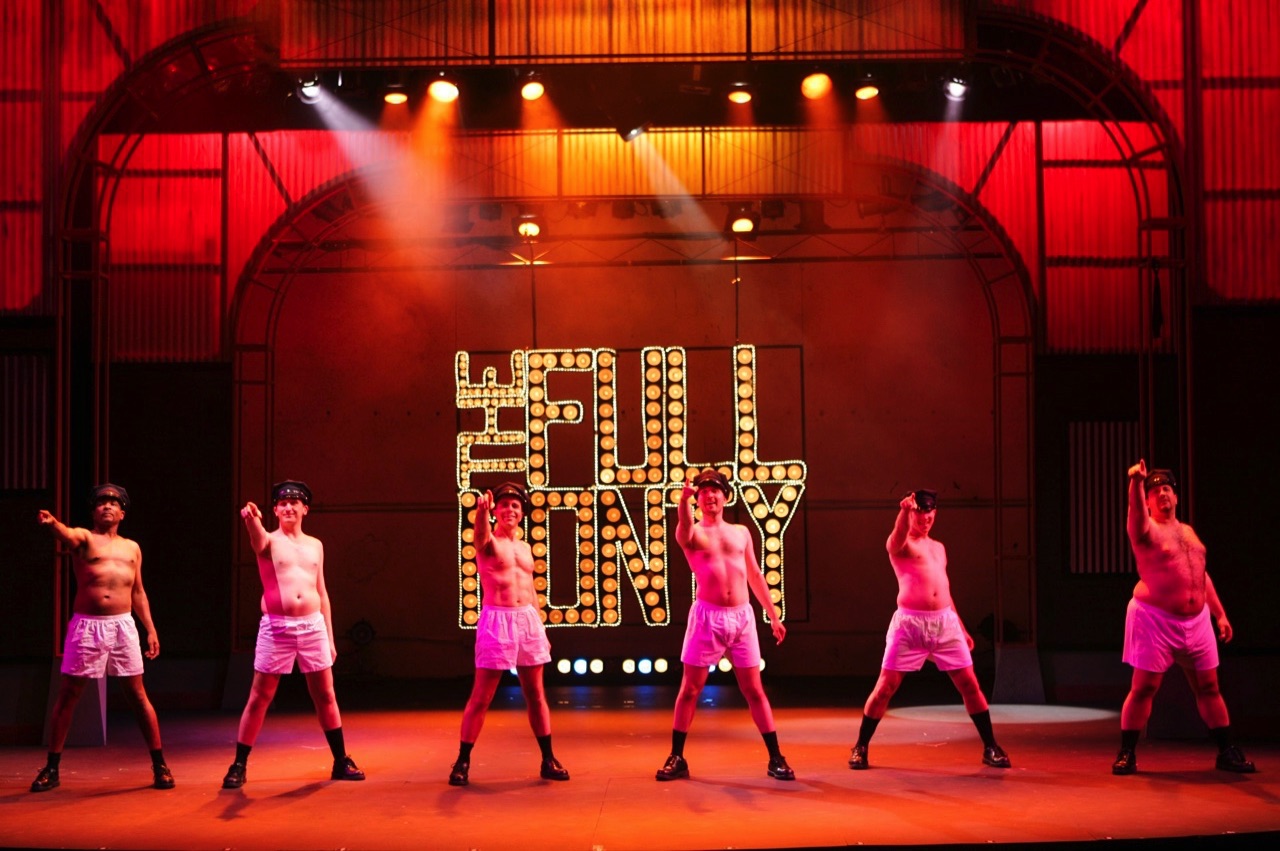 "The Full Monty" sign is revealed and chasing, but a few more layers to go before the big moment.