The Last Days of Judas Iscariot
LSU Theatre - Fall 2008
Originally intended as an MFA showcase production, The Last Days of Judas Iscariot was changed to an LSU Theatre production following the cancelation of another show in the wake of Hurricane Gustav. Presented in an arena format in the intimate Hatcher Theatre, the lighting for Judas attempted to capture the somewhat surreal quality of the script, but also the run-down and abandoned feeling of a courthouse in timeless purgatory.
The scenic designer was inspired by the sense of timelessness one can find in the queues at the Department of Motor Vehicles, but the fluorescent lighting of this environment did not really capture the desired feel. Instead the lighting drew from the image of an old dilapidated dusty barn, with bright sunlight outside. Unlike a barn in the real world however, the light of purgatory comes from many locations. This was the basis for the lighting of the trial scenes which comprise most of the play. The remaining nebulous surreal scenes outside the courthouse had a cooler and more saturate feel, while maintaining the broken and fragmented light found in the rest of the production.
It should be noted that, while absent from this photo-call, a light haze permeated the production lending a tangible feel as the textured light traveled through the space. It should also be noted that due to a tight turnaround, this light plot was developed in collaboration with another production. While Judas was the dominant light plot, Sleeper was on the stage first. The light plot below includes notations regarding how "specials" from Sleeper are adjusted to fit the needs of Judas.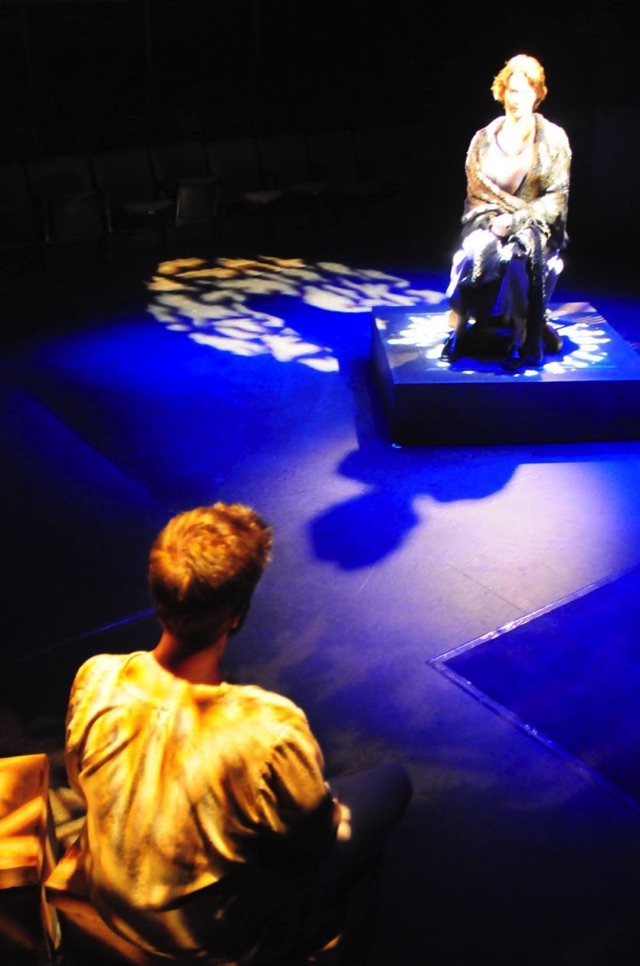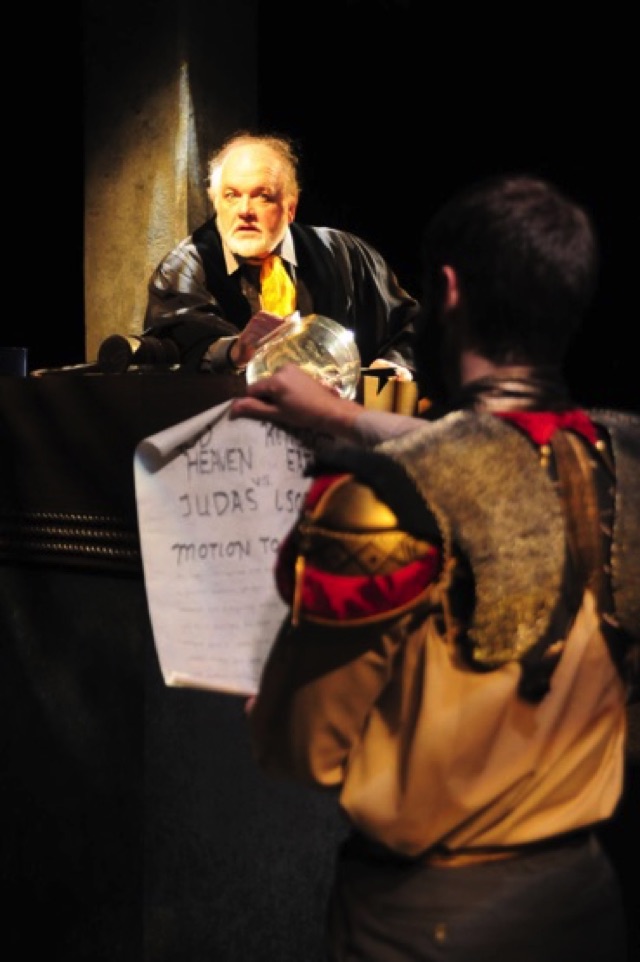 Judas's Mother Talking About Her Son
The Bailiff Calling the Case Against Judas Iscariot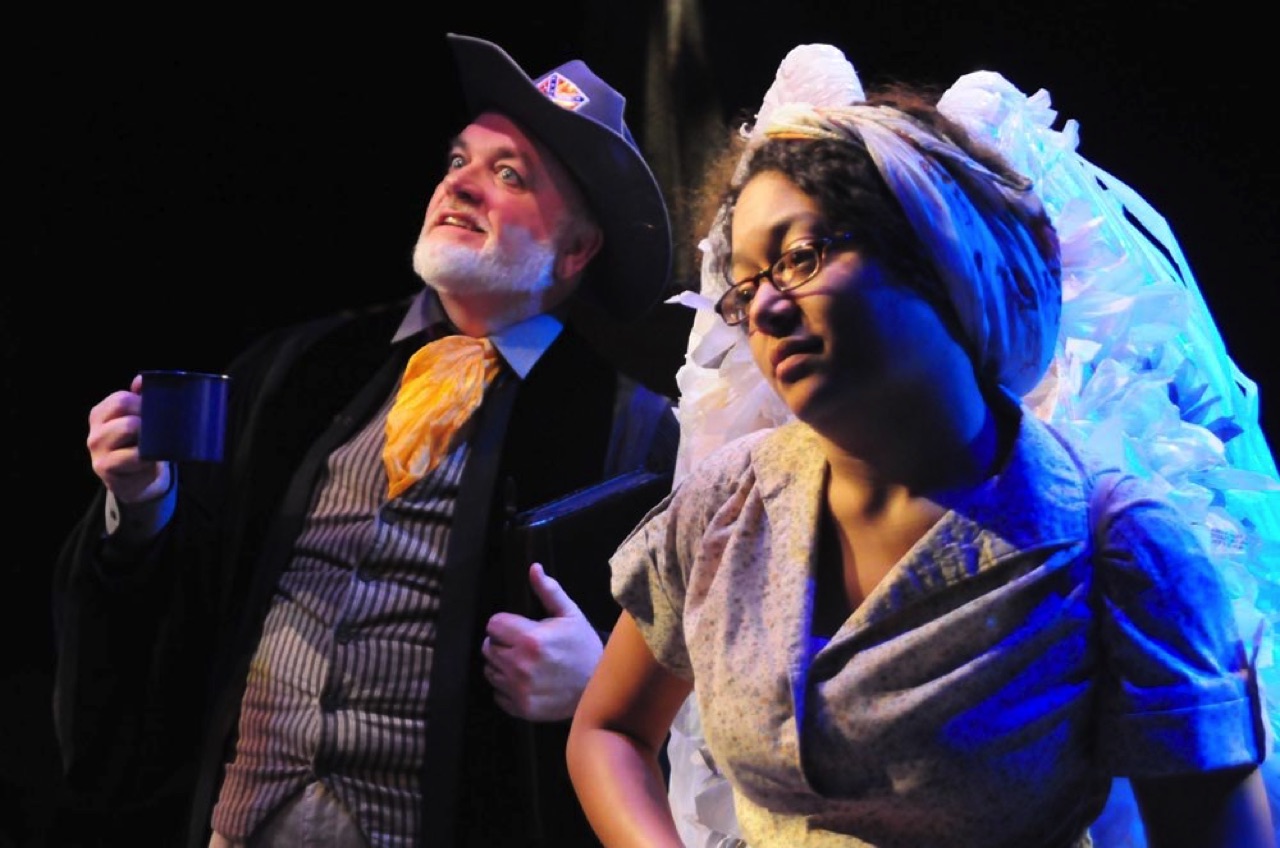 The General-Judge and one of the Jurors on Break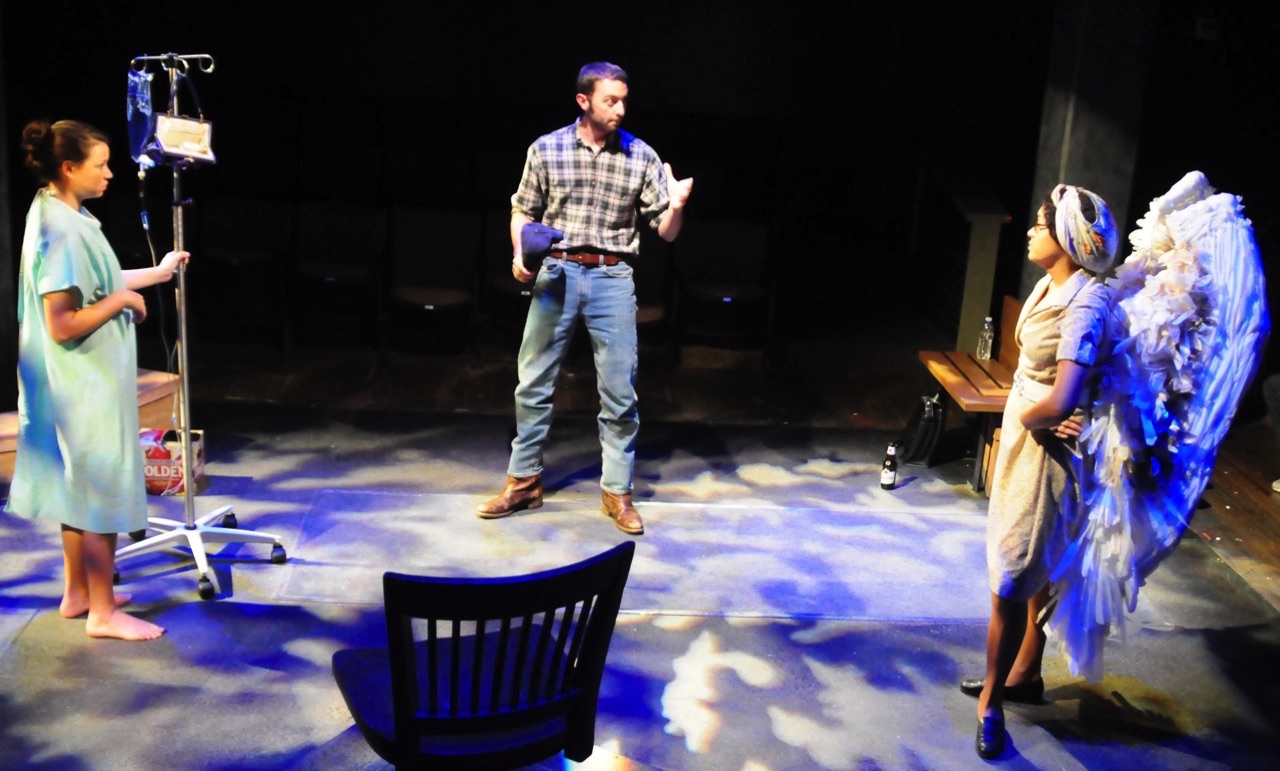 The Jury Foreman Calling the Jurors Back from Break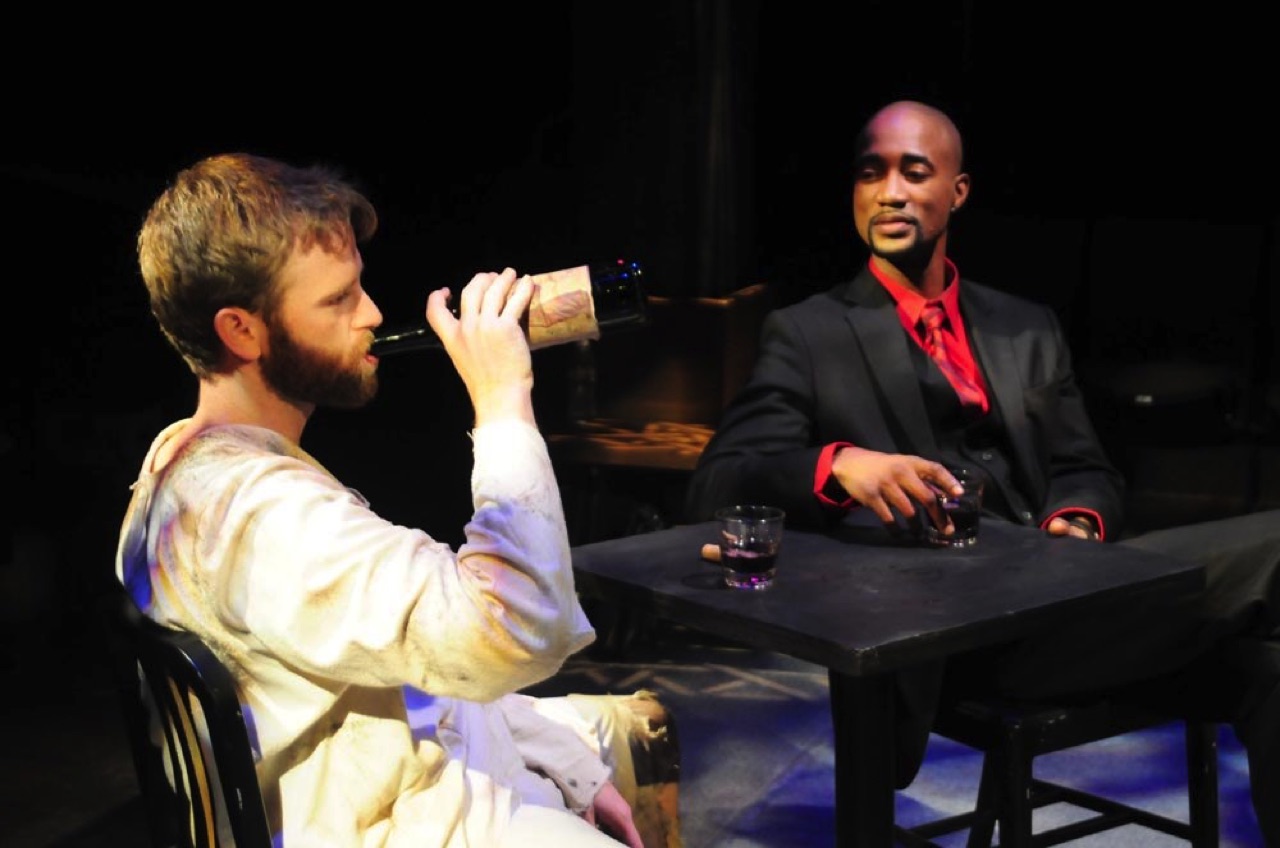 Judas and Satan Sharing a Drink in a Bar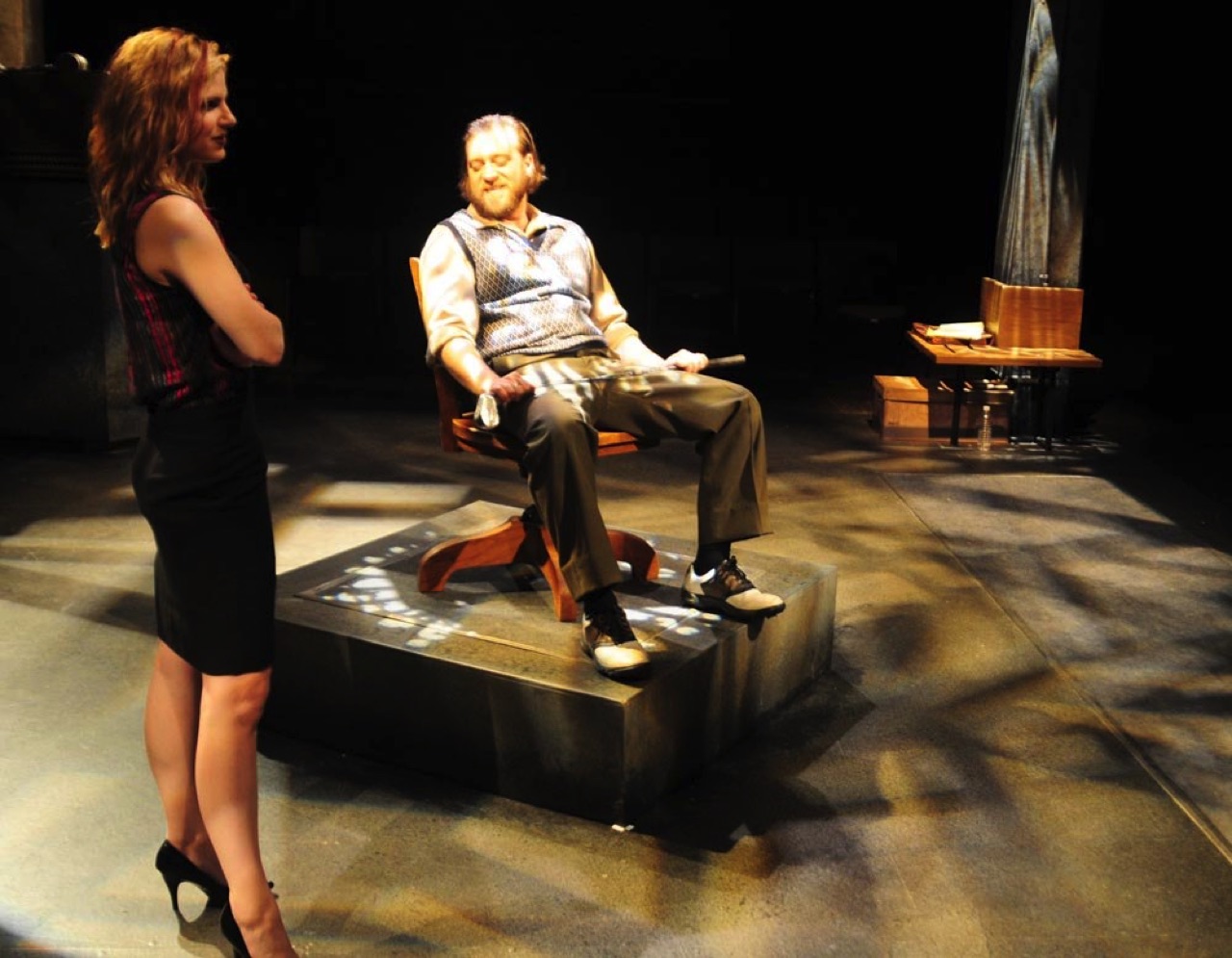 Defense Attorney Questioning the General of the Roman Army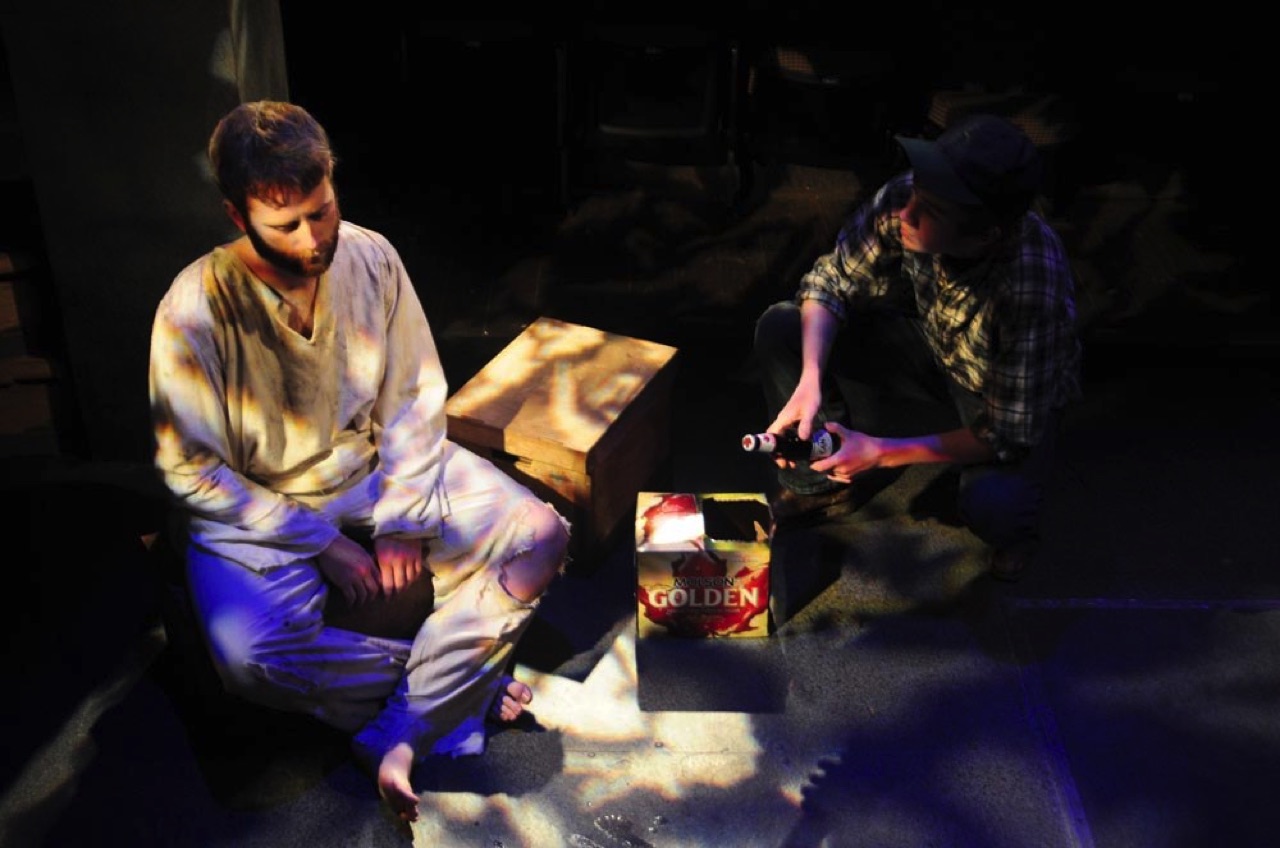 A New Arrival and Fellow Betrayer Shares a Beer with Judas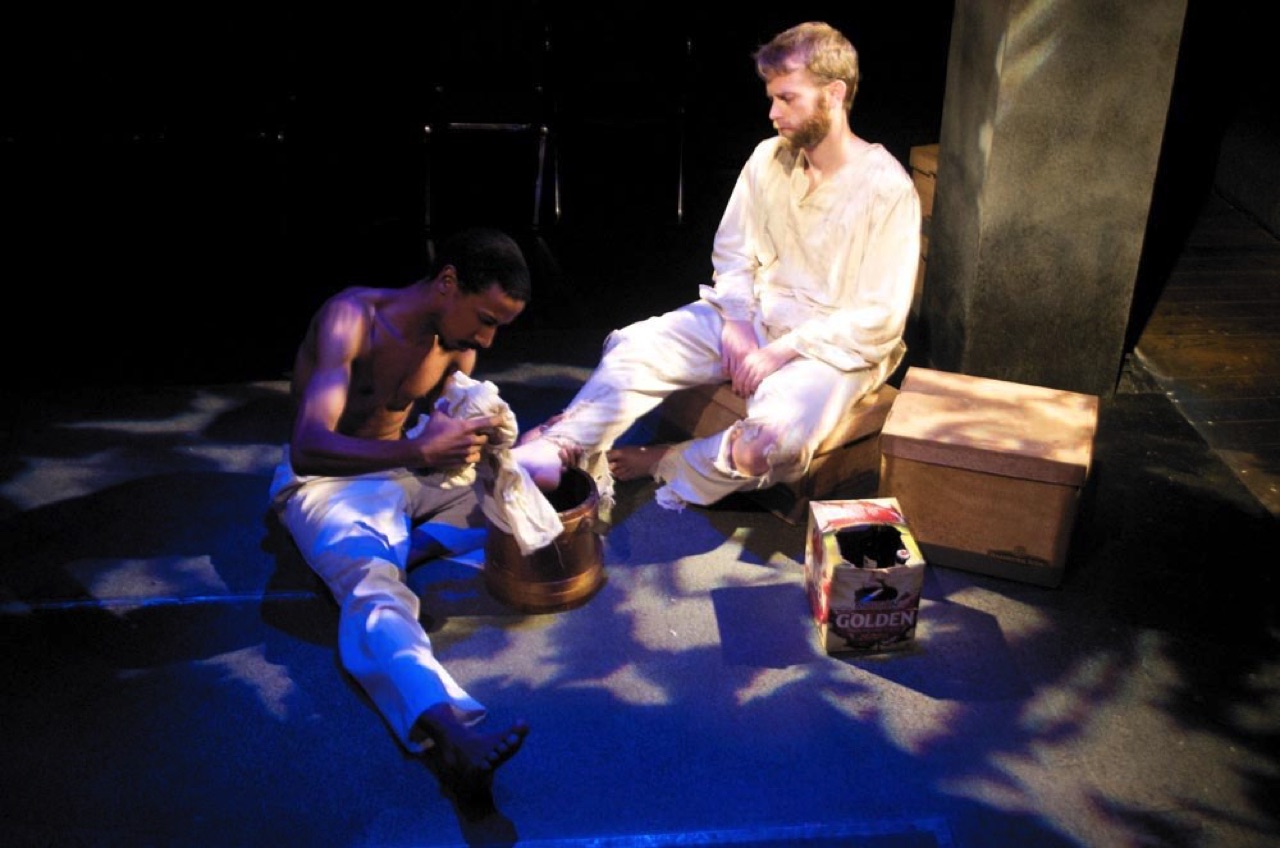 Jesus Washing the Feet of Judas